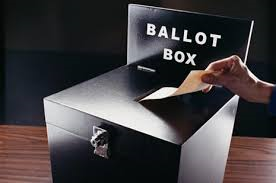 The local elections are only 3 months away and there are major changes this time around in the Boyle area.
Historically the 26 County Councillors included 4 from Boyle but under new changes introduced by Minister Phil Hogan, the Boyle electoral area will come in under a new structure or municipal district referred to as Boyle but it will include the greater  Ballaghaderreen area.
While the  new "Boyle" municipal district will have 6 County Councillors, the number of Councillors in the County in general will drop from 26 to 18.
So far 11 candidates have indicated that they will stand for Election for the Boyle area in May.
A number of others could be added in the coming weeks.
The 11 are:
Fianna Fail
John Cummins
Rachel Doherty
Aidan Sampey
Eugene Murphy
Fine Gael
Charlie Hopkins
Gerry Garvey
Liam Callaghan
Labour
Michael Frain
Independent
Tom Crosby
Sinn Fein
Michael Mulligan
Hospital Action Committee
Valerie Byrne
Over the coming weeks you can read the views of the candidates here on the dedicated "Local Election" section on the main navigation bar of Boyletoday.com
Tune in regularly to see what the candidates have to say.