News
Local T.D. welcomes new €6.5 billion business fund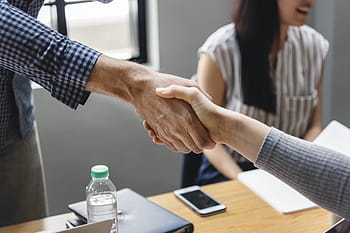 Local Fine Gael T.D. Frank Feighan has welcomed the new €6.5 billion pro-business and pro- enterprise fund, which has been established to support businesses impacted by Covid-19, as being a "one of the biggest supports for SME's in the History of the State and as a lifeline for many small and micro businesses across Sligo, Leitrim, South Donegal and North Roscommon.
On Saturday, the Government agreed, at a special Cabinet meeting, to create a further suite of measures to support small, medium and larger business that are negatively impacted by Covid-19.
The measures include:
A €10,000 restart grant for micro and small businesses based on a rates waiver/rebate from 2019;
A three month commercial rates waiver for impacted businesses.
A €2 billion Pandemic Stabilisation and Recovery Fund within the Ireland Strategic Investment Fund (ISIF), which will make capital available to medium and large enterprises on commercial terms.
A €2 billion COVID-19 Credit Guarantee Scheme to support lending to SMEs for terms ranging from 3 months to 6 years, which will be below market interest rates.
The 'warehousing' of tax liabilities for a period of twelve months after recommencement of trading during which time there will be no debt enforcement action taken by Revenue and no interest charge accruing in respect of the warehoused debt.
A commitment to local authorities to make up the rates shortfall, so that local authorities can continue provide full services to the public
The former Fine Gael frontbench spokesman has called on all SME's and micro businesses in Sligo, Leitrim, South Donegal and North Roscommon "to familiarise themselves with the new range of supports now on offer on the Gov.ie website and to get ready to avail of the assistance available to help keep their businesses alive through this COVID19 Pandemic.
"All across our Constituency since the outbreak of COVID19 here in March, there have been serious concerns raised with me by our small businesses. Be it the hairdressers, the butchers, the publicans, the shopkeepers, the retailers, the farmers or the sole traders, basically the heart of Irish business, they have all have expressed worry about their livelihoods and the futures of their businesses and their staff without assistance and unless a scheme for business was introduced.
"I am now delighted as a former businessman, and as someone who really understands the difficulties faced by small business to see that our Government have responded so strongly and so swiftly to the plight of small businesses with this new €6.5 Billion fund, with the tax forbearance measures now in place and with the advice and supports which small businesses in this Constituency had been seeking. We now have a clear roadmap to reopening Ireland and a substantial fund in place to assist our small businesses to survive until we are back to normality.