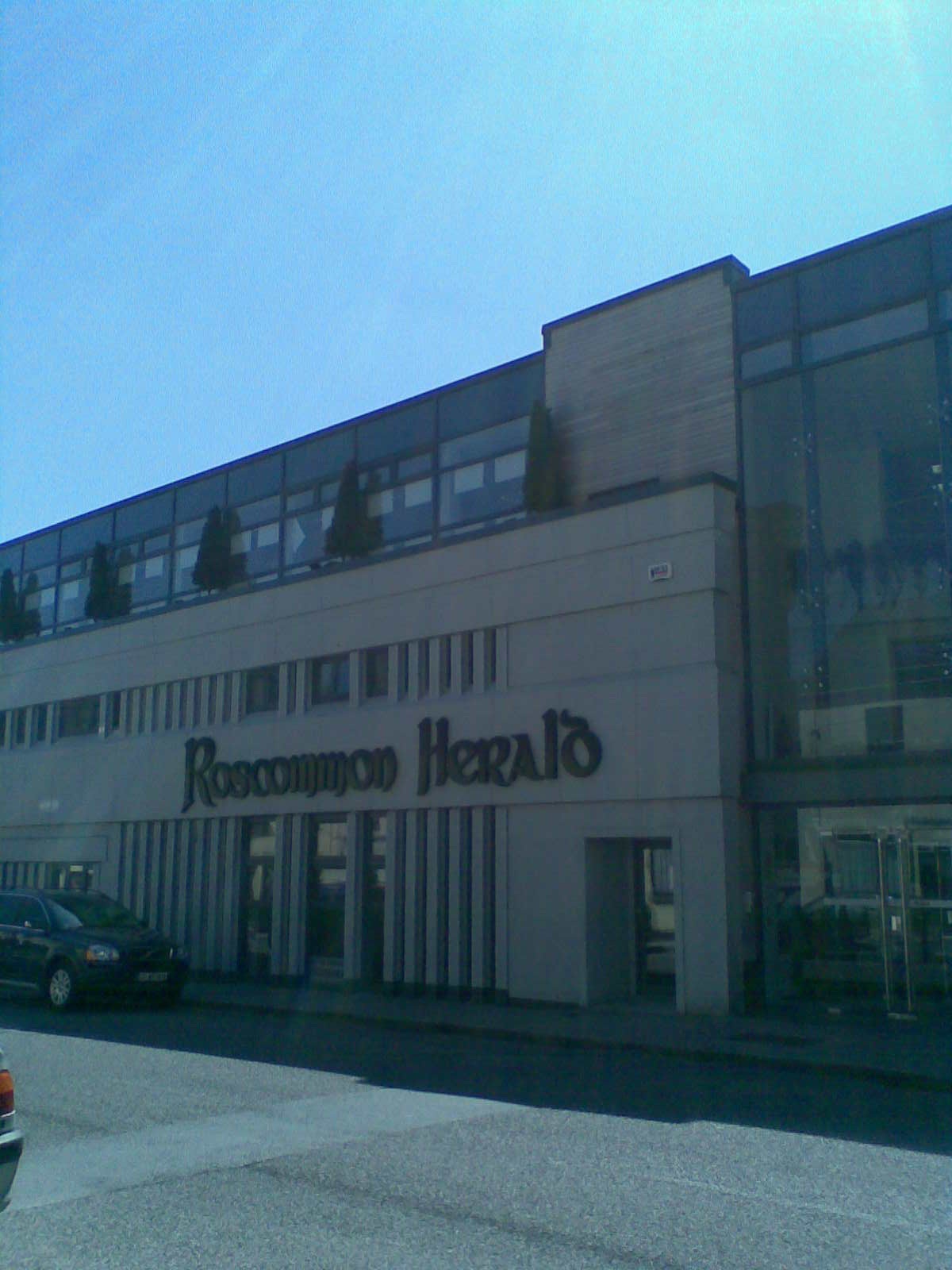 There has been shock in the town of Boyle today at news of major job losses at the Roscommon Herald newspaper.
It is understood that up to 8 jobs could be lost at the Boyle headquarters of the Cork owned newspaper.
Production and administration functions are being transferred to Cork and staff were told today that their positions will be made redundant in August or September of this year.
The newspaper is owned by Landmark Media who took over the newspaper from Thomas Crosbie Holdings (TCH) following a pre packed receivership last year resulting in a number of job losses in the group at the time.
The Boyle job losses are among 60 redundancies announced today by the group.
It is believed the jobs being shed from the Cork office will be voluntary redundancies, while those from the regional offices will mainly be compulsory.
The group is also seeking cost-cutting efficiencies and staff believe this could mean a reduction in holidays, increased working hours, adjustments to shift patterns and a reduction in maternity leave.
The National Union of Journalists says it is "gravely disappointed" by the decision of Landmark Media to cut about 10 per cent of its workforce as part of a restructuring of the group.
The 50-60 redundancies will have "major implications" for the group's titles, the NUJ said.
"We are gravely disappointed at the announcement and by the manner of the announcement," said NUJ Ireland organiser Nicola Coleman.
"The union will be consulting our representatives and members at local level and will be seeking to minimise the job losses. We are opposed to compulsory redundancies and would expect consultation on a voluntary redundancy package."
A representative of Landmark Media was not available for comment this afternoon. Management talks with staff were understood to be ongoing throughout the day.
Landmark Media own the Irish Examiner, the Evening Echo, the Carlow/Kildare/Laois Nationalist titles, the Waterford News and Star, the Western People and the Roscommon Herald.
A total of 560 people are employed by the group, which took over ownership of the newspapers as well as a number of radio stations last year.
Landmark Media is a holding company owned by Tom Crosbie, and his father Ted, who were both shareholders in TCH until it went into receivership in March 2013. Another TCH title, the Sunday Business Post, was placed into examinership at this time and later bought by Key Capital and newspaper industry executive Paul Cooke.
Landmark's chief executive is Tom Murphy, who described the transfer of undertakings to Landmark last March as an opportunity for the the group to "make a fresh start" and provide "a stable platform from which to build a sustainable business".