News
Motorists advised to drive with care following storm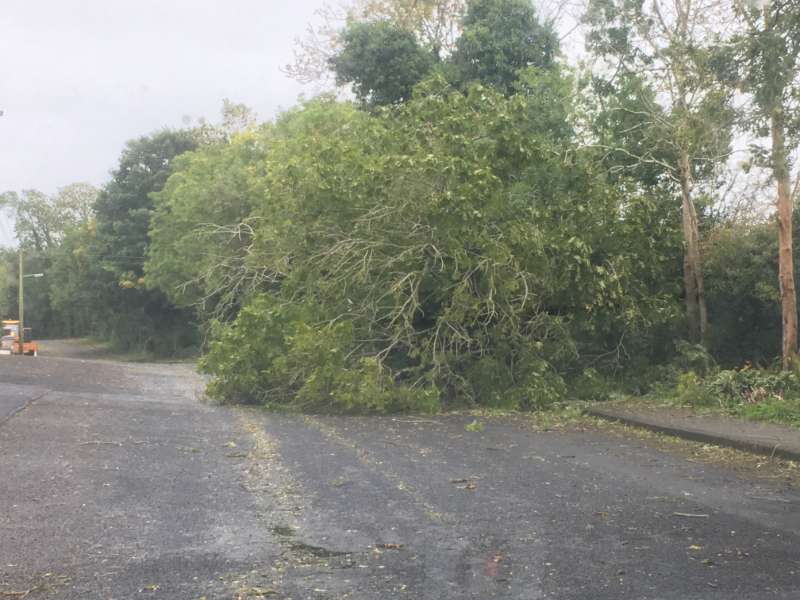 Gardai are advising motorists of debris on many roads around the area following Storm Atiyah.
After a blustery day on Sunday, the winds increased in Boyle after 9pm, easing again in the early hours of Monday morning.
There were reports of tress down in a number of areas including Keadue and Brislagh outside Boyle but all have since been removed.
Motorists are being advised to drive with care this morning as there is debris on many roads, especially back roads following the high winds.
A number of premises in the Geevagh and Coola areas of County Sligo are still without power following the storm.
On of the fastest gusts recorded last night was 109km/h in Newport County Mayo around 8pm.
Met Eireann Forecast:
TODAY – MONDAY 9TH DECEMBER
Windy in places at first, especially in coastal areas, with fresh northwesterly winds. However, winds will continue to decrease, becoming light to moderate westerly today. A bright and mostly dry day, but a few scattered showers will occur this morning. Maximum temperatures 8 to 10 Celsius. Cloud will increase from the Atlantic later and fresh southerly winds will develop on the west coast.
TONIGHT
Becoming very windy again overnight, with rain developing on the west coast in the early night, extending to all parts overnight. The rain will be heavy in places, accompanied by strong and gusty southerly winds. Cold at first, especially in the east, with minimum temperatures of 5 to 8 Celsius, but becoming mild.
TOMORROW – TUESDAY 10TH DECEMBER
Tuesday will be mostly overcast at first, with occasional rain, heavy in places. Very windy also, with strong and gusty southerly winds. Clearer conditions, with scattered showers, will extend from the Atlantic during the afternoon. With the clearance, winds will veer southwest to west, decreasing mostly moderate to fresh, but strong along the west coast. Mild at first, with maximum temperatures of 12 to 14 Celsius, but turning colder later.
NATIONAL OUTLOOK
Summary: Very unsettled weather will continue for the rest of the week, Colder than normal also.
Tuesday night: Breezy, with a mix of clear spells and scattered showers, most of the showers in the western half of the country, with a risk of hail and thunder in Atlantic coastal areas. Showers may turn wintry over high ground. Minimum temperatures 1 to 4 Celsius, in moderate to fresh, west to southwest winds.
Wednesday: Very cold and breezy, with sunny spells and scattered showers. Some of the showers will be heavy and of hail, with a risk of thunder, especially in Atlantic coastal counties. Some wintry showers are possible also, mainly over high ground. Maximum temperatures only 3 to 7 Celsius, with moderate to fresh westerly winds. Cold at first on Wednesday nigh, with a risk of frost in the east and north, but milder conditions, with rain and strengthening southerly winds, will extend gradually from the Atlantic.
Thursday: Mostly cloudy, with occasional showers or longer spells of rain, possibly heavy in places. Max. 7 to 11 Celsius, in mostly moderate southwesterly breezes, later veering west to northwest and strengthening. Thursday night will be quite windy, with clear spells and showers, but with no significant frost. Min. 2 to 6 C.
Further outlook: (Friday and Weekend) : Very cold and unsettled, with showers or longer spells of rain but some bright intervals also. Some wintry showers likely, especially over high ground. Risk of frost at night, especialy in places sheltered from moderate to fresh, predominantly westerly winds.