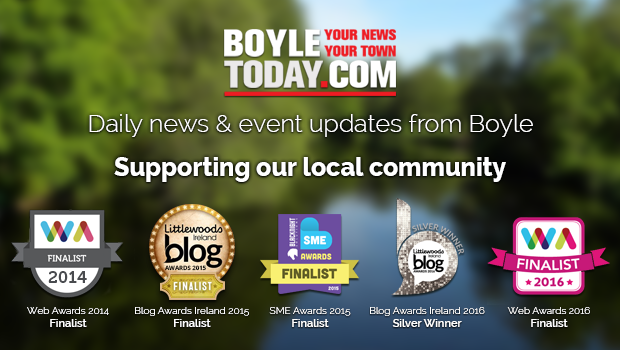 As we approach the sixth anniversary of the launch of  Boyletoday.com, your favourite local news and information website is soon to receive a 'makeover'.
On Monday morning October 20th, a new look Boyletoday.com will be revealed following months of planning and design.
To enable the transition from the existing site to the new format, Boyletoday.com will be in 'maintenance mode' for a period of time from lunchtime Saturday and will not be accessible.
Our popular Facebook page will remain live during the maintenance period to keep you abreast of all the news from Boyle and the surrounding area.
You may also experience short outages over the next few days and we thank you in advance for your patience.
We look forward to introducing the new and refreshed Boyletoday.com to you, our loyal viewers, at the latest on Monday morning.