Events
Numerous local events planned for Culture Night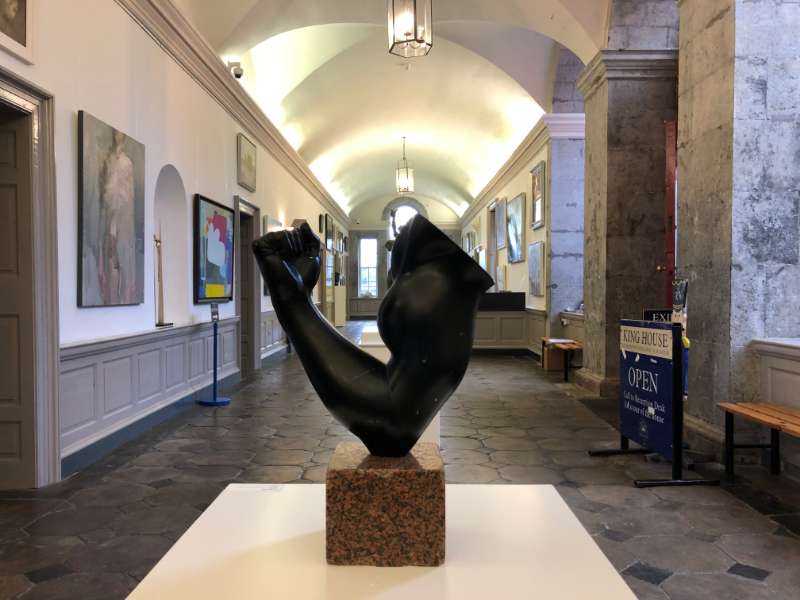 Friday September 22nd is Culture Night and there are a number of events planned in and around Boyle:
4pm – 9pm – King House – Roscommon Rising, exhibition by Siobhan Carlos Cox
5pm – 9pm – An Rioga – Follow the Tune, Music from North Roscommon
5pm – 8pm – McGahern Barracks Cootehall – Scrim Sketches, Interactions with Roscommon
6pm – Douglas Hyde Centre, Frenchpark -'You Are Gone From Me' Decade of Centenaries 2023: artist commission in response to "Douglas Hyde Cultural Influencer" by Padraig Cunningham.
6pm – 8pm – Boyle Craft Shop – A celebration of Irish Stories Craft and Art
7pm-9pm  – King House – An evening with Percy French with the Leitrim Percy French Society
7pm – Boyle Family Resource Centre – Boyle Film Club double screening
8.30pm – 10.30pm – St Ronans Hall Keadue – Songs and Tunes by Keadue CCE
The Boyle Craft Shop event includes Tracy from Hazelrocks Jewellery who will demonstrate the art of jewellery making. Tracy will also explain the significance of the gemstones she uses in the making of Hazelrocks Jewellery.
Úna Bhán Tourism the local community tourism organisation will present their two publications; Mná na Buille and Fir na Buille. These books were produced by Boyle native, Anna Robertson, to celebrate the stories and memories of the men and women of Boyle.
Margaret Rattigan will exhibit her beautiful art pieces inspired by Ireland's beautiful landscape and nature.
Stephen Costello Bog oak sculpture based in Cloonfad, County Roscommon, will showcase a unique selection of bog oak pieces inspired by ancient Irish history and mythology.
A new and innovative collection by Ukrainian artist Alla Shadrova will be on display. Alla's unique work can stand up as art in its own right, but also has various practical applications.
Boyle Film Club will be screening a double bill: Award winning Short Film" Skylark", Directed by Christine Claire Braithwaite , local talent. QA session will follow with Christine. Also, award winning Film Documentary Feature "After the Dance" (2015 ) by Director Daisy Asquith.
In An Rioga, a multimedia presentation will take place of Follow the Tune – Music from North Roscommon.
Join us at the newly opened An Ríoga Exhibition space and through the mediums of photography, film, audio and live music acquaint yourself with some of the music and song of the area, performed by musicians from Boyle and its environs.
Roscommon Rising in King House is the start of a series of contemporary portraits undertaken by artist Siobhan Cox-Carlos in response to her learning that many young people don't seem to have an appreciation of their Roscommon heritage and are in fact ashamed of coming from this beautiful county. This will be an ongoing project and Siobhan hopes to have at least three portraits to exhibit on Culture Night in King House in Boyle.
At an evening with Percy French in King House, the public will have the opportunity to travel back in time and spend a delightful evening listening to the music and songs of one of the most accomplished composers this country has produced.
Read more on Culture Night events here
Culture Night / Oíche Chultúir is brought to you by the Arts Council; it is a national moment, celebrating culture, creativity and the arts and seeks to actively promote the belief that this rich and varied culture is alive, treasured and nurtured in people's lives, today and every day. It is delivered nationwide in cities, towns, villages and rural locations as well as online and through our media partners.
742,000 people engaged with 1,700 Culture Night events in 2022.
On September 22nd 2023 doors will open later and special and unique events will be specifically programmed at participating locations and, thanks to the continued support of the Arts Council and Local Authorities across the island of Ireland, all activities will be available to the public free of charge.