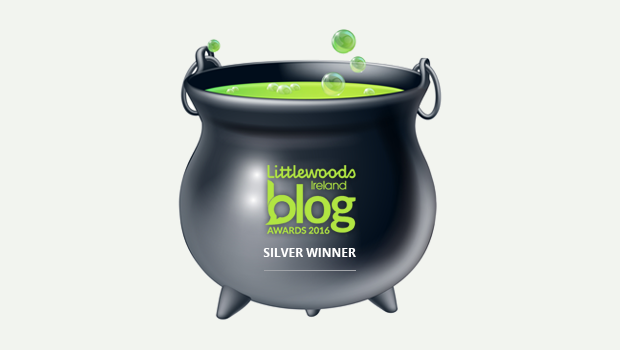 Walk in Boyle today on Make Way Day
Today Friday August 22nd has been designated 'Make Way Day'. The purpose of the day is to raise awareness of  the obstacles people with a disability face when navigating a town or area and in particular the problems faced by having items left on footpaths. Obstacles can include bicycles and bins and here in Boyle the biggest culprit – cars parked on footpaths. At 12 noon today Friday, the organisers ask those interested to meet at the Town Clock for a walk of the town. More information on Make Way Day can be found here
Culture Night has something for everyone
There are a large number of events around Boyle this evening and tonight to celebrate Culture Night with many listed on the homepage of Boyletoday.com. An interesting commission launch also takes place in the Douglas Hyde Centre in Portahard just outside Frenchpark at 6pm by Boyle based artist Padraig Cunningham. Padraig's project is a cumulation of research inspired by Douglas Hyde's love of the land and love of words. The artwork takes its cue from Hyde's relationship to the Roscommon landscape where he grew up and how he witnessed the dying oral tradition. These experiences formed his beliefs from an early age and continued to burn fiercely throughout his life. The title of the exhibition 'You are gone from me' was taken from a caoineadh by singer Cití Ní Ghallchóir (Kitty Gallagher) from a 1951 recording by anthropologist Alan Lomax.
You can check out all that is happening for Culture Night here
'It's what make this town so special'
Last week we published a notice from a father who has moved to Boyle seeking a bicycle for his 5 year old son. The person, (who has limited English) said :"He is very sad to see many children who have and he has not. I have not searched in market place but they are very retired or I do not understand why no one answers me". This website is aware of the family and could vouch for the authenticity of the post hence why we published it.
What followed was an outpouring of compassion and generosity from so many in Boyle – it's what makes this town so special. There were offers to buy the young man a new bike, offers to collect and deliver a bike from anywhere if one was found and indeed plenty of offers for the donation of a bicycle.
On Tuesday we received an message from the boys father as follows: "Hi, I just wanted to thank everyone involved who was interested in helping me, my son is more than happy now that he has a bicycle. Thank you so much. God bless you all".
Are the balloons going up?
The famous question that was asked in Boyle every September morning and evening in the late eighties was "Are the balloons going up?". At the time Boyle was home to the annual Irish Hot Air Ballooning Championship. The event ran it's course and due to high running costs, among other reasons, the balloonists moved from the area to pastures new. The Championships continue yearly and this coming Saturday the 51st Irish Ballooning Championships will commence in Birr, Co. Offaly and will run to Friday 29th with 40 teams scheduled to participate. After leaving Boyle, the Championships moved to Kilkenny; Waterford; Athlone; Trim; Kells; Killenkere, Co. Cavan and Drumshanbo.
Whiskey Distillery plans continue to progress
The development of a whiskey distillery in Mocmoyne in Boyle continues to progress with planning permission being sought from Roscommon Co Co for change of use of an origional office/store to a retail outlet at ground floor and tasting area and toilet facilities at first floor at Mocmoyne. Planning is also being sought for the erection of a maturation warehouse together with all ancillary site works including access roadway between existing adjacent concrete yard (to the east) and warehouse site together with required services at Mocmoyne Td in Boyle.
RosSligo Greenway could link up to Boyle
Hot on the heels of the recent public consultation on the proposed Lough Key to Carrick Greenway comes news of the RosSligo Greenway. This is a proposed 17-kilometre long walking and cycling path that would connect Ballaghaderreen to the now disused Kilfree Rail Line Junction. In addition to connecting these two areas and their associated attractions, it is envisaged that the proposed RosSligo Greenway would improve accessibility to other local attractions in the area, depending on the selection of the preferred route, which may include, Lough Gara, theat at one stage was home ot the highest concentrations of Crannógs in Ireland, the Lung River, deciduous forests and bog walks in Monasteraden and Moygara Castle. It is also envisaged that the proposed greenway could potentially form part of a wider network of long-distance active travel routes and extend beyond Kilfree to Boyle which in turn will enable onward journeys to Drumshanbo, Carrick-On-Shannon, and Leitrim Village through existing and planned Greenways and Blueways. The project is currently at Concept and Feasibility Stage, with a public consultation having taken place in Ballaghaderreen on Wednesday last.
News snippets from around Boyle
Well done to the members of Boyle Tidy Towns group who collected discarded bags of household rubbish including potato peelings etc that burst open after being dumped around the flyover at the Wooden Bridge and shame on those who thought it acceptable to leave (or throw) their rubbish here…………It's quarter final time in the Roscommon Senior football Championship and Boyle take on Clann na nGael in Enfield on Sunday at 3.30pm. Good luck to all involved with this team…….It was great to see Kilronan Castle named in the Top 100 Hotels in Ireland in last Saturday's Weekender supplement in the Irish Independent……….What a great day out everyone had at the rescheduled Boyle Show last Sunday, with the rain holding off until the Show finished at 5pm. The younger members in attendance really appreciated the many free fringe events that were in the field on the day. Well done to all involved and with a €5 admission fee, it sure was a great value for money day out………It's hard to believe but Lough Key parkrun will celebrate it's 300 event this Saturday. Everyone is welcome to the birthday celebrations!…………..Congratulations to local lady Leanne Connolly who was named the winner recently of the 'John West Feile Buy, Scan and Win' competition. Along with winning a €500 Supervalu shopping voucher, Leanne won €1000 for Boyle GAA club…….Lough Key Forest and Activity Park Visitor Centre, Lakeside Cafe and attractions will be closed on Tuesday September 26th to facilitate an IT Systems update. The facilities will be open Monday 25th and Wednesday 27th to Sunday 1st from 10am-6pm………..A nice event this Saturday evening features Lavinia Blackwall, who is performing some of her original songs in Dodd's Bar, The Crescent, Boyle at 5 p.m. Lavinia is accompanied by a member of her band, Stilton Marco Rea (formally The Marbles), and guest musicians Thomas James Simon (formally The Marbles) and Harry Bouchier.
And finally…..!
After buying a pair of talkative parrots, a male and female, the young lady found she had trouble identifying which one was which.
She called the pet shop for advice.
"It's easy!", said the pet shop proprietor. "Just wait until you see them mating, and then tie a white ribbon around the males neck, so you can identify him!"
The young lady watched and waited, then one day she walked into the house, and caught the parrots in furious copulation.
She promptly grabbed the white ribbon and quickly tied it around the males neck.
A few days later, the young lady put on an afternoon tea for the local priest.
The instant the male parrot spotted the priest, he squawked – "Ha! I see she caught you having some nookie, too!!"