Events
Racket Records celebration concert on Sunday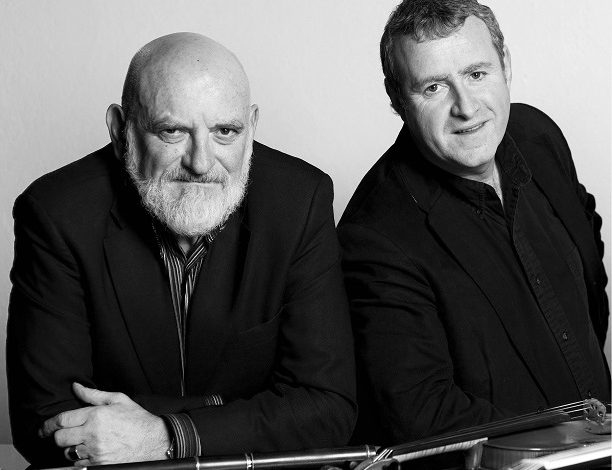 Racket Records, a small family record company based outside Boyle in rural County Roscommon, was established 25 years ago in 1997.
It was initially set up to release the first recording of the band 'At the Racket' as at the time traditional record labels were hard to sign to and in fact many were moving out of the market and yet in order to access gigs a recording was essential.
John & Maureen Carty had some limited experience having self released John's debut banjo album 'The Cat that Ate the Candle' in 1994. Fifteen recordings followed over the subsequent 25 years and three more are in the pipeline.
An event to celebrate the 25th anniversary will be held at St Joseph's Hall, Boyle on Sunday 23rd October funded by Roscommon County Council and the Department of Tourism Culture Arts Gaeltacht Sports and Media under the Local Live Performance Programming Scheme. The concert will feature a stellar line up of traditional music including the band, At the Racket who were the first artists on the label and the fiddle father/son duet of John and James Carty, the latest release on the label. Also featuring will be some of the top names on the traditional circuit including Matt Molloy and Michael McGoldrick as well as some surprise guests! The concert will also include an audio-visual presentation of some of the other artists on the label unable to attend.
On the night a compilation CD featuring many of the recordings on the label over the last 25 years will be launched together with the launch of At Your Leisure, a hot of the press banjo/uilleann pipes duet featuring John Carty & Michael McGoldrick.
This promises to be an outstanding night of music but also a unique celebration and Racket Records are delighted to hold it in their home town of Boyle, Co Roscommon in St Joseph's Hall, an amazing local venue which has been, in the past, host to other spectacular 'Racket' events.
Book a ticket here or contact [email protected] 086 8664832.