Events
Rescheduled Boyle Summer Show takes place on Sunday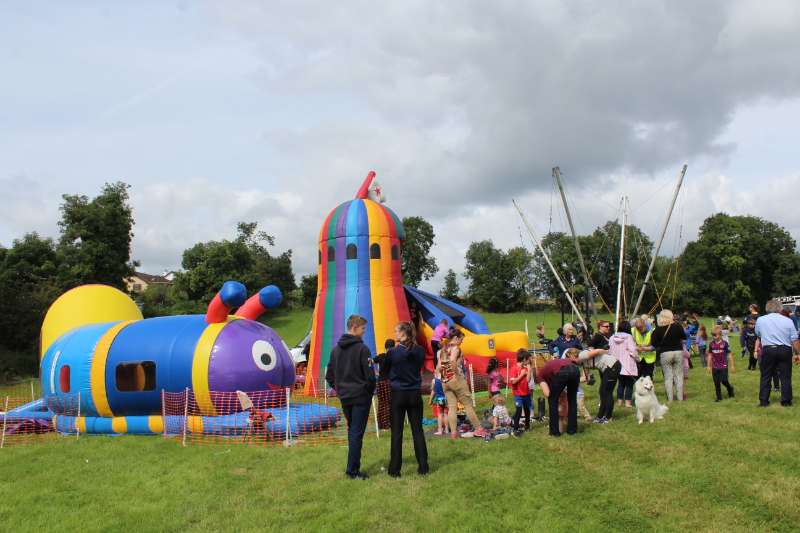 The rescheduled 14th annual Boyle Summer show will take place on Sunday September 17th at Abbeytown, Boyle from 11am to 5pm.
Parking will be available locally adjacent to the show field on the day.
The hardworking show committee has been very busy organising a wonderful day out for the entire community.
The show's schedule will be similar to recent years with some new additions. The very popular Fuinseog games as well as Konor Halpin's Juggling and Diablo will be back again. The committee looks forward to welcoming Maria Carlton Style Counsellor for her first visit to the show. Maria will be here on the day to offer advice on what best to wear, what colours, shapes and styles suit you best. She will also advise on the best basics for any wardrobe and how to mix and match outfits to get the best wear out of them – this is not to be missed.
Dressage is also new on the agenda this year, along with our very popular pony jumping competitions. There are 3 dressage categories to enter – Introduction – walk and trot/Preliminary and Novice. The best turned out pony will pick up a prize.
There are numerous categories to enter in the marquee – vegetables, horticulture, baking, photography, arts and crafts. We will also on the lookout for the best 6 sods of black or brown turf and don't forget to bring along your longest sod as it may even win you a prize. Entries can be dropped off between 9 and 11am on the morning of the show. If possible have the entry form filled out (available with the booklet or on our Facebook page) – this will save time when dropping off items.
We're not forgetting our junior members who can also enter many competitions and win rosettes as well as money prizes. We welcome little elves, fairies and pixies along and the best dressed will win a prize!
Our very popular Dog Show will once again take place with 21 categories to choose from. The competition will be held under canvas so whatever the weather is like, it won't be an issue.
Music will be provided on the day by two well-known and popular music providers – Adam Daly and DJ Stan Walsh.
The committee is very grateful to Minister Heather Humphries & The Department of Rural and Community Development for their financial assistance, the ISA (Irish Shows Association) and to everyone who sponsors the show. A special word of thanks and gratitude to all the volunteers who assist on the day and to everyone who helps us. Without you the show could not go on. Offers of help and support are always gratefully appreciated and accepted.
Adults €5 each and children up to the age of 12 go free. The committee looks forward to welcoming everyone on the day and don't forget to enter the competitions – give them a go – you may well go home with a prize and a rosette. Full details on our Facebook page. Email [email protected].
Categories
Pony Jumping Dressage
Stalls Family Activities
Photography Art and Crafts
Baking Sewing/Embroidery
Fancy Dress Little Pixie/Fairy/Elf
Upcycling/Recycling Horticulture/Vegetables
Games Glamorous Granny/Grandad
Juggling/Diablo Dog Show
Style Advisor