News
Seeking McGarry relatives in Boyle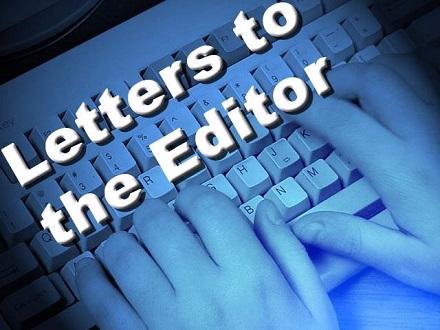 A Boyletoday.com viewer from Sydney in Australia has been in touch with Barry Feely – author of the recently launched 'We Are The Survivors' seeking family information.
The letter Barry received from Frances Price on behalf of her mother Mary McGarry reads as follows:
Hello Barry,
I am forwarding on the information my mother has on Mary and her sisters. I hope you find it of interest. If there is anything else you would like to know, ie more about what Mary's children/descendents, particularly the line from her eldest daughter Alice that I'm descended from?
I'm not sure if we are related to any of the Mc Garrys still in the Boyle district. That would be interesting to know. From memory there is McGarry's pub that I had a pint in some 27 years ago on my first visit to Boyle. The second visit the weather was so wild could barely walk down the street so didn't get much further than having that photo taken on the bridge. I have always felt a strong pull to Ireland and have had a couple of quick trips there in the last couple of years, but hope to get back again one day and spend a longer time.
I heard about your book through Boyletoday.com website.
Yours sincerely,
Frances Price
Letter from Frances's mother………..
Barry and Ciara
How wonderful to hear from you, my daughter Frances is more computer literate than I am otherwise these conversations would not have happened.
I am only too happy to tell you about my Great Great Grandmother Mary McGarry.
I have been in contact with many people over the years and gradually Mary's story came to be told.
Mary and her two sisters were in the Boyle workhouse after the death of their parents Patrick and Mary (or Margaret)
Mary and her sisters Bridget and Catherine were selected from the Boyle workhouse to emigrate by the "Earl Grey Scheme" to Australia. Bridget and Catherine travelled on a ship called the "Lady Peel" and landed in Sydney in 1849.
Orphans selected to travel were very well looked after , they were supplied with a chest of new clothing and other personal items.
On arrival the girls were housed in the Hyde Park Barracks for a short time until they were allotted a place to work.
CATHERINE age 18 on arrival. Native place Kilmore, Roscommon
sent to be employed by A.Rankin, St. Clair, Singleton in the Hunter Valley 100 miles
north of Sydney with a wage of ten pounds a year.
She married Patrick Read in the Singleton RC Church 2nd May 1854.
3 children. Patrick died in Warialda in 1872. Catherine died at Bingara 1902.
BRIDGET age 17 on arrival. Settled with A. Rankin, St.Clair, Singleton.
ten pounds a year wage.
She married 19th September 1850 to Phillip Kelly of Patrick Plains. Patrick was
a labourer and sawer. 2 sons by 7th June 1853.
Phillip remarried as a widower in 1861 which puts Bridget as having died between
1853 and 1861.
MARY age on arrival 15 Native place Boyle Roscommon
Mary sailed on the ship "Tippoo Saib" and arrived in Sydney July 1850.
I'm not sure but I think that Mary was settled as a house servant near her sisters.
Ship's records say that Mary could read and write but I don't think that is so as Mary signed her marriage certificate with an X.
Mary married George Noble 29th August 1853 St John's Catholic Church in Wollongong
(50 miles south of Sydney) George worked as a storekeeper at Muswellbrook, shepherd at Coal Creek Wee Waa and spent some time in the St.George district of south Queensland.
George was born in Parramatta near Sydney.
George and Mary had 15 children. The first two born did not survive.
My great Grandmother Alice Noble was the first child to survive.
Her date of birth was 3rd April 1858 Mary was 21 years old.
Alice was born at a cattle station called Weebollabolla which is near Moree northern New South Wales.
Father George was working as a stockman at this time.
As a child Alice remembered stories of leprechauns and banshees told by her mother Mary recollections Alice passed down to her family
In later years George and Mary settled in a town called Mungundi which is on the river and is the boundary between New South Wales and Queensland
A note is the local newspaper:
THE MUNGINDI NEWS December 2nd 1900
A man age 68 named George Noble died in the Hospital Saturday morning early.
He had been an inmate for a week suffering from Pneumonia. He had been a resident of the district for 20 years. His wife is also in a very critical condition and
although not a resident at the hospital she is being assiduously attended by Dr.Zlotkowski
THE MUNGINDI NEWS DEC. 10th. 1900
Dr. informs us that MrsNoble whom we referred to in the last issue as being in a very critical condition is still the same, and her illness will probably be of lengthy duration
Mary aged 65 died 18th June 1901 at the Mungindi Hospital
George and Mary are both interred in the cemetery at Mungindi
On the last Sunday of the month of August each year a service is held at the Hyde Park Barracks in Sydney in remembrance of the four thousand Irish Orphan girls who came to Australia on the "Earl Grey Scheme". It is a great day and we often connect with descendants of orphans who had been on the same ship as our orphans.
A guest speaker Irish music and sometimes dancing, a snack and Guinness.
I always take a spray of flowers to place on the memorial monument.
Yours sincerely,
Mary McGarry
If you have any information on the above, please contact [email protected]
Barry Feelys book is available to purchase here