News
Shannon Boat Rally scheduled to visit Boyle's Lough Key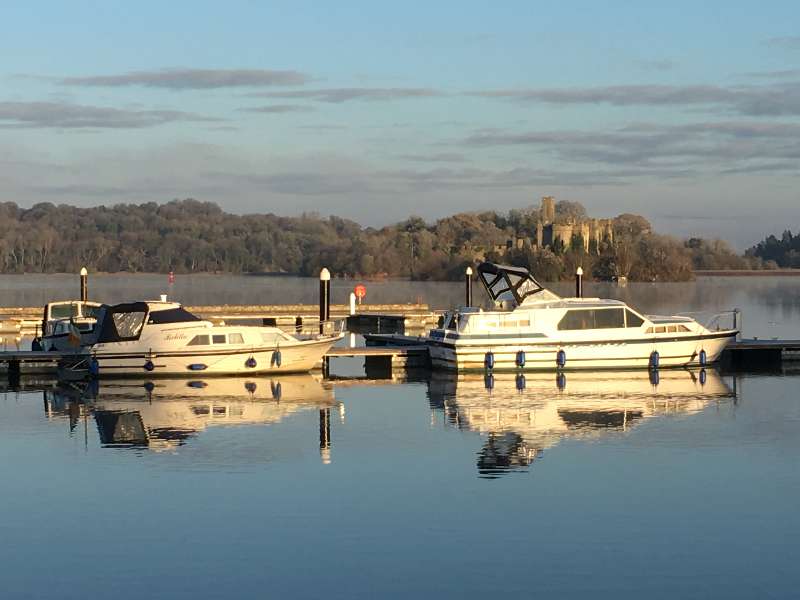 The 61st Shannon Boat Rally is scheduled to visit Boyle's Lough Key from Wednesday August 2nd to Friday August 4th.
Organised jointly by the Athlone Branch and the Carrick Branch of the Inland Waterways Association of Ireland (IWAI), the Shannon Boat Rally is the most prestigious and well-attended boating event on Ireland's inland waterways. The main objective is to bring boaters of all types together to participate in a nine-day-long fun event for families and friends on the river.
From its origins in 1961, the rally has grown in popularity every year attracting up to hundred boats annually crewed by over four hundred adults, teenagers, and children who participate in sports, games, water and boating competitions, quizzes, talent, and music events while improving their boating skills and safety practices on our waterways.
The spirit of the rally is to bring boaters of all experiences together to share in a common purpose to enjoy the waterways, share boating know-how, and improve one's boating skills. The rally has attracted many boaters to our inland waterways and promoted the development of facilities along the navigation as well as bringing a great dynamic and valuable business to the towns and villages along the river and lakes.
The rally also encourages responsible use of the waterways for the benefit of all waterway users and has a strong educational and safety theme throughout.
Day

Location and activity

Friday 28 July
Meet and Greet – Landmark Hotel, Carrick on Shannon
Saturday 29 July
Fleet musters at Dromod 

Ecumenical service, opening ceremony, commodore's cheese & wine reception, music

Sunday 30 July
Fleet rests at Dromod

Coffee morning, skippers briefing, RNLI life jacket check, IWAI shop, RNLI shop, various competitions and activities, table quiz.

Monday 31 July
Cruise to Drumsna

Coffee morning, skippers briefing, starred competitions en route, rib challenge, card night

Tuesday 1 August
Fleet rests at Drumsna

Coffee morning, skippers briefing, various competitions and activities, childrens Brick club, BBQ and rock 'n roll bingo

Wednesday 2 August
Cruise to Lough Key

Get to know your neighbour night, bat talk

Thursday 3 August
Fleet rests at Lough Key

Coffee morning, skippers briefing, watersports, triathlon, (face painting for children), fancy dress.

Friday 4 August
Fleet rests at Lough Key

Coffee morning, skippers briefing, land sports, line heaving, Eistamaid, commandos, talent competition

Saturday 5 August
Cruise to Carrick-on-Shannon

Coffee morning, skippers briefing, prizegiving at Carrick Boat Club, free night.

Sunday 6 August
Fleet rests in Carrick-onShannon

Coffee Morning, closing dinner and starred competitions prizegiving

Monday 7 August
Farewell, and happy sailing