News
Snow falls in Boyle overnight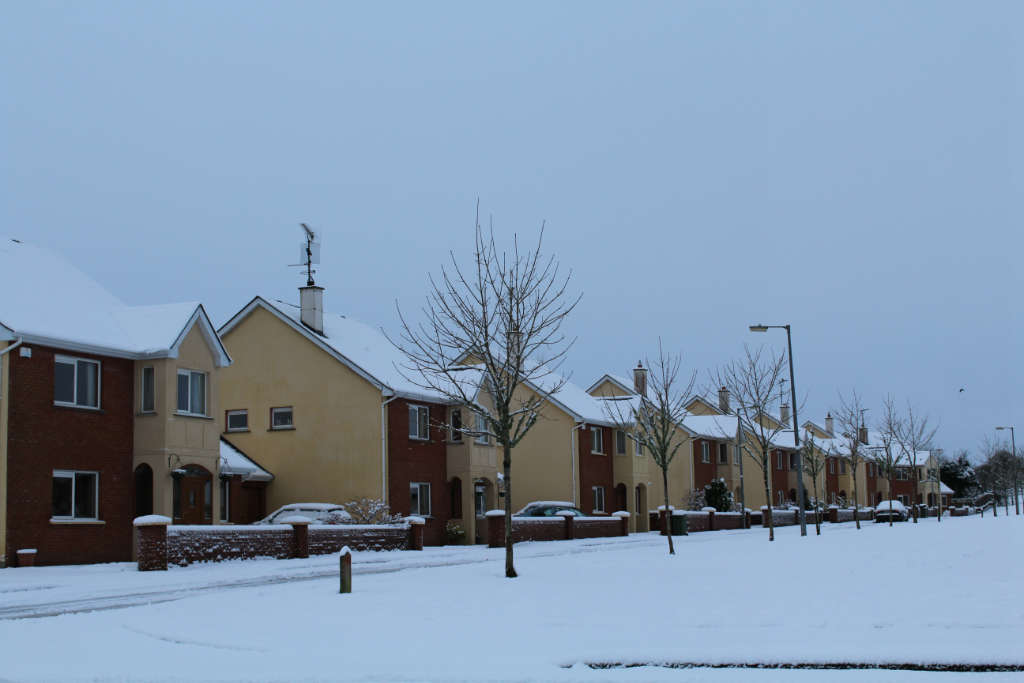 Boyle is waking up to a coating of snow this morning.
Gardaí are describing driving conditions as the worst this year so far.
Some back roads are treacherous and the N4 between Carrick and Sligo is also in a bad condition.
Met Eireann have issued the following weather information
Snow accumulations in parts to begin this morning. Frost and ice clearing most areas, to give a cold and bright day with sunny spells and further scattered wintry showers. Wintry showers will be most frequent for west and northwest counties, however all areas will remain at risk, especially later in the day. Further accumulations likely. Some of the wintry showers will also be thundery with hail at times. Feeling raw and very blustery, with highs of only 3 to 6 degrees Celsius, in fresh to strong and gusty southwesterly winds.
Tonight
Cold tonight with scattered wintry showers persisting, parts of the west and north will be most at risk with further snow accumulations. Ongoing threat of thunder. Lows of 0 to minus 3 degrees Celsius, with frost and icy patches developing. Southwest winds be fresh at times.
Tomorrow
Cold again tomorrow with sunny spells and scattered wintry showers. Snow accumulations in parts to begin – mainly closer to the Atlantic but a dusting may appear in other parts. A band heavy of showers will move into the west and north through the afternoon, with further wintry falls, mainly over Ulster. Showers, mainly of rain, will sink southwards later in the evening, turning more scattered. Risk of thunder. Becoming windy too, fresh to strong and very gusty westerly winds. Highest temperatures of 4 to 6 degrees Celsius.
Outlook
OUTLOOK: Temperatures returning to more near normal as southwest breezes take hold. Small amounts of rain generally, as high pressure begins to build.
TOMORROW NIGHT: A few showers for western and northern counties, some of those still wintry over Ulster and north Connacht. Lowest temperatures of 0 to 3 degrees Celsius, with moderate northwest wind; frost and ice in parts.
WEDNESDAY: Any wintry showers will revert back to rain. Overall the day will be dry with good sunny spells but some scattered showers occurring too, mainly affecting the northern half of the country, particularly Ulster. Highest temperatures 6 to 9 degrees Celsius, best values for southern counties, with mostly moderate northwest winds.
THURSDAY: A mostly dry start, cold and frosty in the east but with sunshine. Outbreaks of rain or drizzle pushing into Atlantic counties by around midday; elsewhere cloud will increase with patchy drizzle possible later. Hill and coastal fog too. Highest temperatures 8 to 10 degrees, with light to moderate southwest breezes.
FRIDAY: Cold and frosty in the north and east to begin, cloud quickly building with some scattered outbreaks of rain pushing up from the south. Long dry spells too, especially in the late afternoon and evening. Highest temperatures 9 to 11 degrees Celsius with moderate southwest breezes, fresh near Atlantic coasts.
Current indications point towards dry weather next weekend with milder conditions