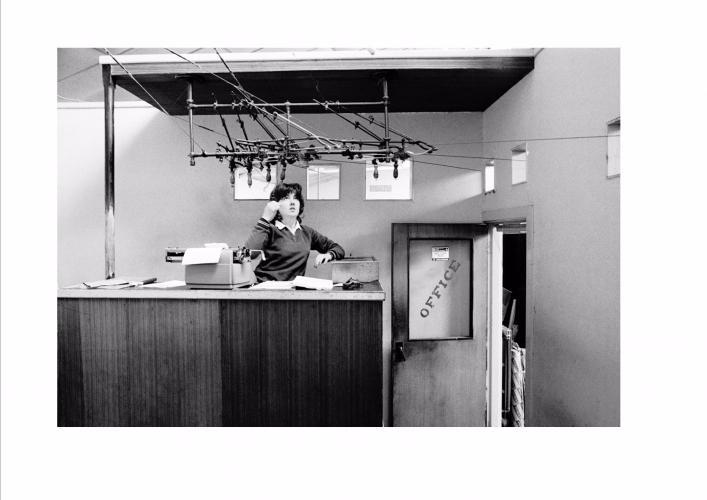 So near and so far is an exhibition of photographic prints by world-renowned British photographer Martin Parr.
The images selected present a typically wry Parr-esque view of Roscommon and the wider region.
Taken during his time living in Boyle, Co. Roscommon from 1981-1983, these photographs are merely a fragment of the collective images that formed Parr's third book On a Fair Day.
Known for his projects that take an intimate and satirical look at aspects of modern life, So near and so far presents the effects of wealth and Americanisation on the West of Ireland.
Martin Parr is one of the best-known documentary photographers of his generation. With over 90 books of his own published, and another 30 edited by Parr, his photographic legacy is already established. Parr also acts as a curator and editor. He has curated two photography festivals, Arles in 2004 and Brighton Biennial in 2010. More recently Parr curated the Barbican exhibition, Strange and Familiar. Parr has been a member of the Magnum agency since 1994 and is currently the President. In 2013 Parr was appointed the visiting professor of photography at the University of Ulster. Parr's work has been collected by many of the major museums, from the Tate, the Pompidou and the Museum of Modern Art in New York.
So near and so far will preview on Thure=sday August 11th at Roscommon Arts Centre at 6pm.
The exhibition runs until October 11th.
For further information contact: Linda Shevlin, [email protected]
(image: EJ McDermott's Castlerea in 1983)