Events
St. Patrick's week at Drumanilra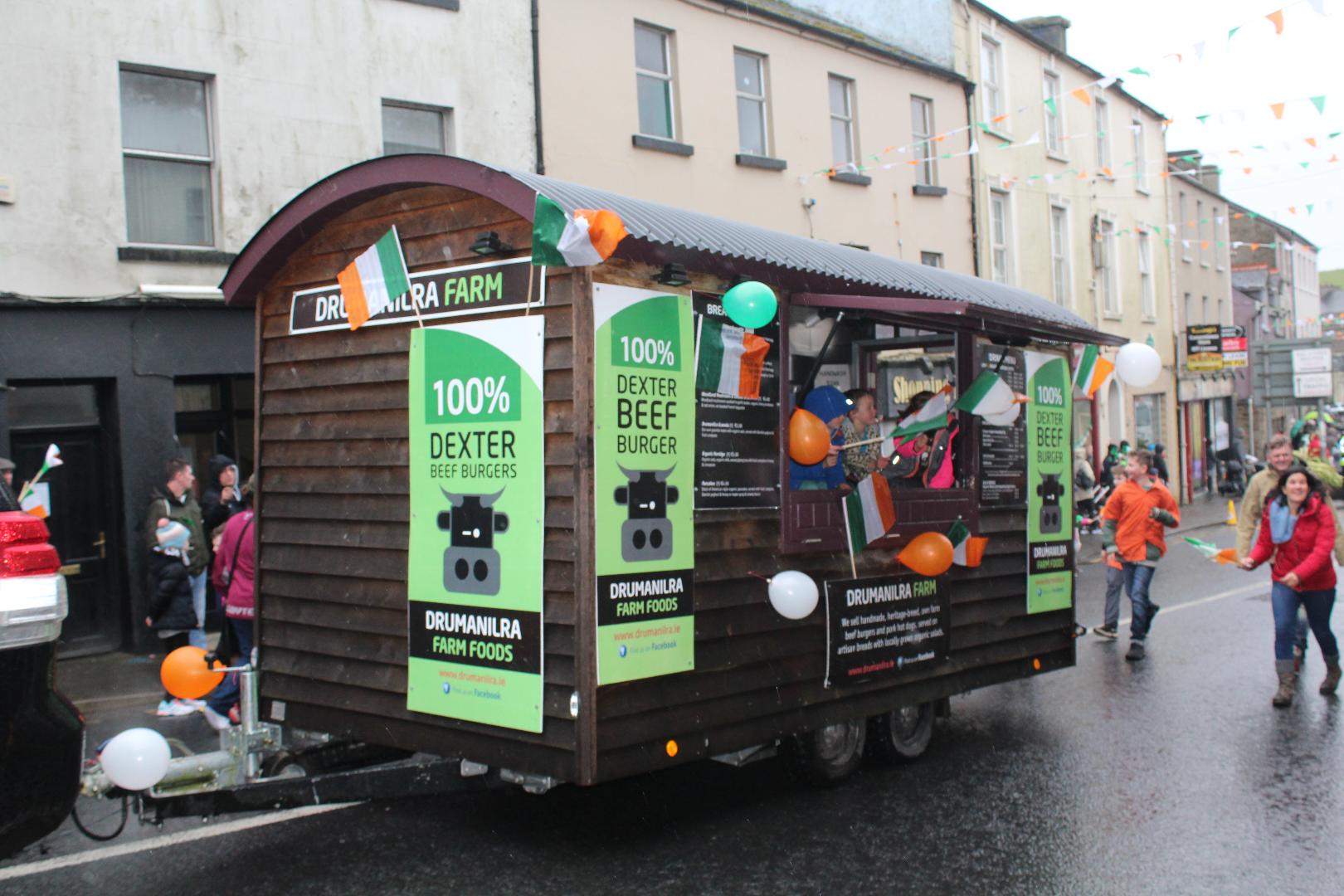 Comfort food, Bank Holiday Catering and Special Offer Half Lamb Boxes for St Patrick's Week at Drumanilra !
Our lunch special all this week at the Drumanilra Farm Kitchen, is a dish of our own organic, dry cure baked ham with a demerara mustard glaze, cheesy, garlic potatoes and a homegrown, crisp green salad on the side. And we have some brand new, made from scratch, desserts to follow up. This week we have an organic Sticky Toffee Pudding and an organic Apple Tart for dessert. Plus, on Friday and Saturday this weekend, enjoy a special Breakfast Brioche of Inch House pudding, Gubbeen chorizo, homegrown, organic Drumanilra spinach and a free-range poached egg. Irish comfort food to line the stomach and prepare you for the big weekend !
If you are catering for family over the Bank Holiday, did you know you can order and collect from us? A Drumanilra baked and glazed ham; whole, cooked organic chicken; a roast Striploin of Dexter beef; a selection of our homegrown, organic salads; freshly baked, artisan, breads; cheesy, garlic potatoes, and a selection of our house desserts and cakes, can all be ordered in catering sized portions, to take home for a family party. Just message Justina here on the page for more information or call 0831484469.
And finally our Easter Lamb Boxes are back! Our order book is now open for our organic, grass-fed, slow-grown, Drumanilra Half Lamb Boxes. Place your order on or before St Patrick's Day and receive a special 10% off. At the full price of €12.50/kg, boxes will average between €85 and €100 before your discount, depending on weight of the finished animal. Order now, for collection the week before Easter. Boxes can be butchered to your specification, but will usually include: two half leg pieces, loin chops, shoulder chops, stew, mince, organic lamb burgers, kidneys, and a rack of lamb. Again, message Justina here on the page for more information!
We look forward to seeing you this week and weekend, and make sure to look out for the Drumanilra Shepherd's Hut in the Boyle St Patrick's Day parade!