News
Stand Up Paddle Boarding comes to Boyle's Lough Key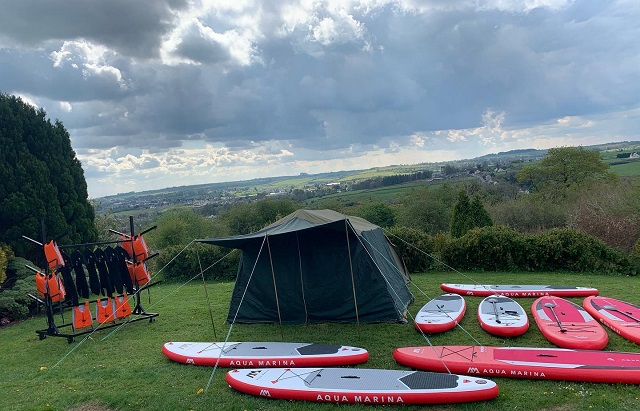 Another new business opens in Boyle on May 10th when 'Lough Key Stand-Up Paddle Boarding – SUP' commences operation.
The brainchild of local man, Psychical Therapist and owner of Results Gym – Darren O'Flaherty – Lough Key SUP is now taking bookings for the summer season.
Stand up paddle boarding is the wellness and fitness water sport that has taken the world by storm. Lough Key SUP caters for families, schools, groups and individuals from beginners to professionals and much more.
"Our SUP experience is located in one of the most stunning and historic beauty spots in the world, Lough Key! SUP is made to be enjoyed by everyone, from kids to over 60's. SUP is an exciting and different way to experience and explore the water ways of Lough Key in Boyle".
You can contact Lough Key SUP on Phone: 0874114280 or 0861628172, Email: lo[email protected] or head over to their website loughkeysup.ie