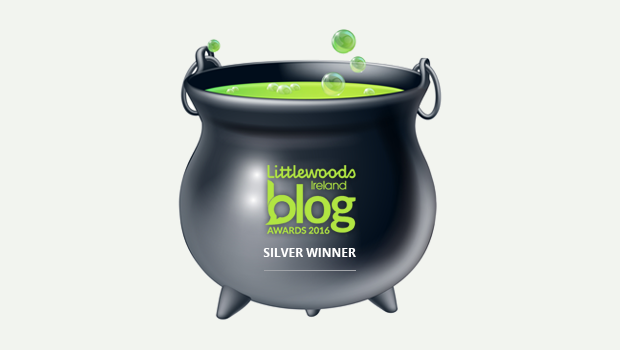 Easy launch system to help kayakers on Lough Key
Boyle was once again on the funding list during the week when Minister Humphreys allocated close on €200,000 for three easy launch systems for the the general Lough Key area. The easy launch systems are like floating marinas that you can walk out onto and easily launch your canoe or kayak. They are to be installed at the trail head at the Woodenbridge, where the trail itself will be upgraded, at the Doon Shore and near the jetty in the Forest Park. The project is being led by Roscommon Co Co in conjunction with Boyle Town Team and Waterways Ireland. Canoeing and kayaking have become very popular of late but launching either into the waterways around Boyle has been testing. When the new easy launch systems are in place early next year, it should lead to more people using the lake for this form of water sport.
Broken street lights are causing concern
There is growing frustration at the length of time it is taking to get street lights fixed in Boyle. In particular, concern is being expressed at lights at important junctions that have been out of action for some time now, despite notification being sent to the company responsible for their maintenance. Take the two lights at the bottom of Lower Marian road for example. If you visit Electric Skyline's website to log the fault, it will tell you "This light already has a fault. It was logged on 15/11/2021 with a due date of 11/07/2022 . The Job Ticket was escalated on 11/07/2022 which means that it is already flagged in the system with an urgent priority". The light beside it is also not working and in relation to this one, the website states "This light already has a fault. It was logged on 19/09/2022 with a due date of 19/12/2022 . The Job Ticket was escalated on 19/12/2022 which means that it is already flagged in the system with an urgent priority". Two questions arise: 1. How can a light at an important junction in the town still be out of action over a year after it was reported? 2. How can the company say the 'The job ticket was escalated on 19/12/2022' when today is only 02/12/2022!!
Parking in EV points is still continuing
Yet another viewer has contacted us to outline their annoyance at non EV cars parked in EV charge points around the town. The viewer wrote: "I visit Boyle on a regular basis. Every time I go to charge my car (at the police station and beside the post office) there is someone parked in the spot that is not charging. Maybe people do not know that it is an EV spot? Perhaps you could highlight this on Boyletoday.com? I have also informed ESB, asking that they make the spaces more visible. I love Boyle, it has so much to offer. I am just annoyed that I can't charge my car when I visit the town."
St. Stephen's Day Treasure Hunt needs your assistance
A tradition in Boyle that stretches back to the earlier 1980's is in jeopardy and may not take place this year. The annual St. Stephen's Day Treasure Hunt is an outing enjoyed by many families over the years and a great way of meeting those home for Christmas, while also raising funds for the Mayo Roscommon Hospice. At present, there is no person(s) coming forward to set the clues for this years event. It would be a shame if the tradition was lost, at a time when people can now mix fairly freely again. Anyone interested in helping out with the clues should contact Rhona McGrath on 0868187929.
Local links to weekend Connacht Finals
Best wishes local man Fergal O'Donnell and his management team who will lead Tourlestrane in the GAA Senior Connacht Final this Sunday against Moycullen in Pearse Stadium with a 12.45pm throw in. On Saturday, St. Ronan's, whose joint manager Declan Noone is well known in cycling circles in Boyle, will take on Clifden in the Connacht club junior football final in Dr. Hyde Park at 1.30 p.m. Good luck to both teams.
Our 'local' hospital is in crisis
Our 'local' hospital – Sligo University – is in the news again for all the wrong reasons. Yesterday (Thursday) we were told that the hospital was the fourth most overcrowded in the country in November, while it has also emerged that 34 senior consultants in Sligo Hospital have raised their concerns regarding the state of services at the facility. The problems in Sligo will be very familiar to anyone from Boyle who has had to use the hospital – especially the A&E department where wait times of over 12 hours are commonplace. It must be added that this is not the fault of the dedicated staff in the hospital who are working under immense pressure and are in most instances, working beyond what is expected off them. The problem is more deep routed and needs urgent attention. The fact of the matter is that if you get seriously sick in Boyle you go to Sligo Hospital, therefore it is in the same interest to the people of Boyle as it is to those in Sligo, Leitrim and South Donegal that the problems at Sligo Hospital are addressed with utmost urgency as it's current state of service is totally unacceptable.
Fuel prices continue to fall locally
Cast you minds back folks to July of this year when St. Patrick Street and Mockmoyne in Boyle saw more vehicles on the carriageway at 10am on a Sunday morning than any other Sunday in years. The occasion was a 'birthday celebration' at Applegreen Filling Station that saw diesel and petrol reduced to 175.8c per litre. On the day everyone though it was a bargain – and it was – considering diesel was retailing at around €2.13 at the time. Fast forward four months, and diesel in Boyle is now retailing at 174.8 and petrol at 164.8. Fuel prices in Boyle are currently cheaper than many other parts of the country. In Roscommon town you can get a litter of diesel for 171.9 and petrol for 157.9.
And finally…..!
Patrick's pregnant sister was in a terrible accident and went into a deep coma.
After being in the coma for nearly six months, she wakes up and sees that she is no longer pregnant.
Frantically, she asks the doctor about her baby.
The doctor replies, "Ma'am, you had twins – a boy and a girl. The babies are fine, however, they were poorly at birth and had to be christened immediately, so your brother Patrick came in and named them."
The woman thinks to herself, "Oh suffering Jesus, no, not my brother. He's a clueless idiot."
Expecting the worst, she asks the doctor, "Well, what's my daughter's name?"
"Denise", says the doctor.
The new mother is somewhat relieved, "Wow, that's a beautiful name, I guess I was wrong about my brother. I really like Denise."
Then she asks, "What's the boy's name?"
The doctor replies- "Denephew".