News
Storm Ophelia hits with force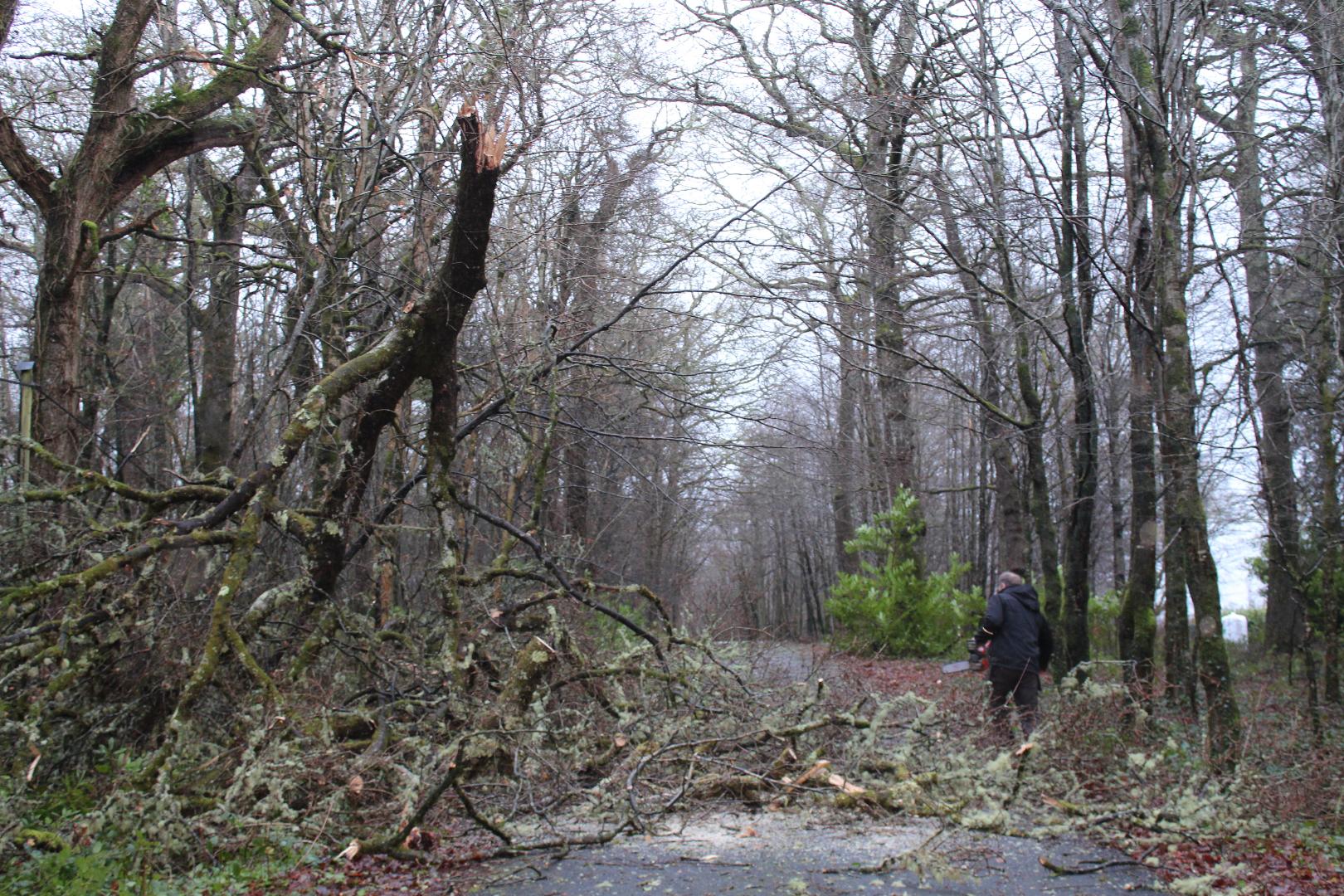 UPDATE:
8pm – It looks like the worst of the storm has passed Boyle. Status Red in place until 1am
7pm – 1127 customers close to the N61 south of Boyle without power since 13.09 – restore time "unknown"
6.45pm – 13.05 train ex Connolly arrives in Boyle
5.45pm – Roscommon Co Co staff and emergency services are on standby. Contact numbers for emergencies in Boyle area are 087 2487357 and 087 2486702
4.30pm – 43 customers in Gurteen, 1,770 in Carrick and 444 in Arigna area without power
3.45pm – All primary and secondary schools closed Tuesday
3.15pm -13.05 Connolly to Sligo and 13.00 Sligo to Connolly delayed due to fallen tree on line
3pm – 360,000 customers without electricity nationwide
2pm – Wind has increased and rain has commenced in Boyle.
11.45am – An Taoiseach Leo Varadkar has asked people to stay where they are – either at home or in work – as the country deals with the storm.
9am – The National Hurricane Centre, Florida, has updated the track of Ophelia – it is now expected to track along the West coast and will be impacting Kerry, Clare, Galway, Mayo, Sligo and Donegal.
8.30am – The brunt of the storm is due to hit Boyle mid afternoon.
7.45am – Winds have started to increase over Boyle
GENERAL
Boyle and all of county Roscommon are classified as being in "Red Warning" as Storm Ophelia battered the country on Monday afternoon and evening.
The west coast is due to be hit the worst.
The issue of RED level severe weather warnings is a comparatively rare event and implies that recipients take action to protect themselves and/or their properties; this could be by moving their families out of the danger zone temporarily; by staying indoors; or by other specific actions aimed at mitigating the effects of the weather conditions.
With winds of 140kph, people are advised to stay indoors.
Log on regularly to Boyletoday.com for storm updates and cancellations (see below which will be updated hourly as information comes to hand)
In addition ESB Networks advise "If you come across fallen wires or damaged electricity network, never, ever touch or approach these as they are LIVE and extremely dangerous. Please report any damage to electricity infrastructure by calling 1850 372 999."
Customers without power can check for updates on when their fault is expected to be repaired at: www.esbpowercheck.ie.  If your fault is not logged please log it at https://www.esbnetworks.ie/power-outages-updates/report-a-power-outage or if you have no internet access please call 1850 372 999. Customers should have their MPRN available to access recorded information specific to their location.  You can also check @esbnetworks on Twitter for updates.
ESB Networks is reminding customers of the precautionary measures to take in the event of a power cut:
never approach broken lines or damaged poles, and keep children and animals away – report damage to ESB Networks at 1850 372 999 and listen to recorded messages carefully
ensure mobile phones are charged
turn off electric cookers, ovens, irons, etc. if electricity supply is lost
leave a light switched on so you know when power has been restored
take extra care if using candles, oil lamps or other naked flames
test smoke alarms with fresh batteries
ensure adequate ventilation if using gas heaters.
Real time information on power outages and restoration times will be available at: www.esbpowercheck.ie Further information will be available at: http://updatesfromesb.com/.  You can view a video on preparing for an outage during a storm here https://www.youtube.com/watch?v=hf8uhiZM900
(Send information to [email protected] for inclusion)