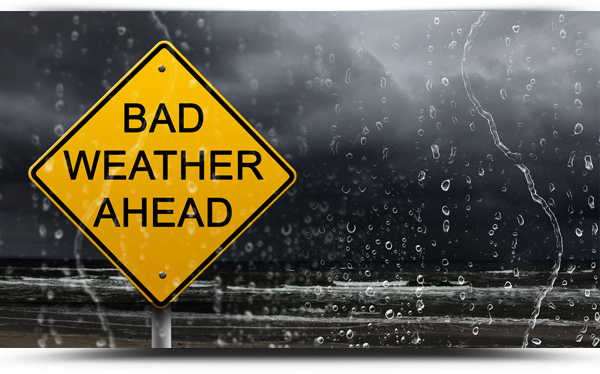 Ireland could be hit with another storm mid week.
Inital forecasts say Tuesday and Wednesday will be the worst days of the week with heavy rain and storm force winds.
The Donegal Weather Channel has the following forecast:
Heavy rain will move in from the Atlantic after midnight Monday and spread across Ireland west to east over Tuesday morning with the risk of spot flooding. Heavy falls will occur over the whole country with a risk of spot flooding. Rain will clear to the east after midday Tuesday and over western areas later on Tuesday morning with another spell of heavy rain moving in of the Atlantic on Tuesday afternoon with the on going risk of spot flooding as it turns heavy in places. The heaviest of the rain will clear into the Irish sea overnight with heavy showers continuing. Temperatures over the day will range between 7C to 13C. There is a risk it will also become very stormy on Tuesday night but the exact timing is not yet known and it maybe Wednesday before it becomes windy.
WEDNESDAY 28TH NOVEMBER 2018
Wednesday looks set to be a very wet day across Ireland with further rain turning heavy in places and the risk of spot flooding, It also looks like it will be very stormy with strong winds with the risk of damaging gusts. Where sees the strongest winds will depend on the track of the low pressure system which currently looks at it will move west to east of the center of Ireland with the strongest winds on the southern side of the low but changes are likely over the coming days before any real detail can be giving on this storm. Over Wednesday evening and night the low will clear to the east with clear and drier conditions.