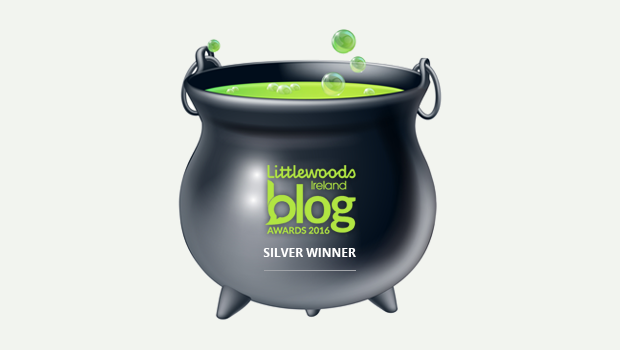 Waterways Ireland look to develop glamping sites
It is not known if any sites around Boyle will be included in the 50 key locations that Waterways Ireland are currently exploring to provide facilities for glamping and motor-homes. It is understood the initiative is aimed at increasing accommodation options at and around various rivers, lakes and canals in the republic and Northern Ireland. The cross border company hold a significant property assets that extends across the waterways network of 1000km. According to the company: "The provision of Glamping and or Motorhome infrastructure along the inland waterways offers the potential to attract increased and diverse users to the waterways environment to experience both on-water and off-water recreational activities, including walking and cycling along our Greenway and Blueway routes."
Let's hope Boyle and the general Lough Key area feature in this initiative.
Openings and closures
Openings and closures are all part of the ebb and flow of commercial life of any town and here in Boyle we are no different to other towns across the country when it comes shops and businesses closing their doors while others plan to open. Reduced footfall and the high cost of doing businss including light, heat and rent are the main reasons behind many closures. But one great incentive we have here in Boyle, and one that is not marketed enough, is the Rates Incentive Scheme. Initiated by Roscommon Co Co a few years ago, the scheme encourages the use of vacant commercial premises in Boyle by offering a discount on rates for a 5 year period assuming certain criteria is met. And with rents in Boyle still at a low figures in comparison to other towns, and with good news coming down the track for the town, now is the time for entrepreneurs to start looking at opening up business in Boyle.
Not too many celebrity hunters in Boyle
Well known international actor Brendan Gleeson gave an interview during the week when he spoke of the downside of fame: "It's difficult to browse in a shop. It's a big price to pay, and I don't like it" he stated. Brendan is well known in Boyle and a regular visitor to the town where there are not to many celebrity hunters and very few people bother him – the same way they treat other well know 'locals' that you could meet on the street – like Chris O'Dowd, Mary McAleese and Liam Neeson. Indeed a story is told of Brendan having a pint in a local pub in Boyle one Saturday evening. A stranger comes in selling tickets and goes around the tables. When he comes to the actors table he duly buys a ticket, under a friends name. The ticket seller collects his tickets and as he was walking out the door, he turns around looks at Brendan and says "Did anyone ever tell you you are the spitting image of Brenda Gleeson"!
Bus parking at Boyle Abbey
Back in February 2021, Roscommon County Council were allocated €30,000 under the 'safety improvement works on regional and local roads" heading for bus parking at Boyle Abbey. To date it would seem that the only work that has taken place is the lining of the road way for cars and buses on the Abbey Terrace side but sruely more work has to happen? At the tiem, locals thought the €30,000 would be used for additional upgrading and safe bus parking at the Abbey which in turn would entice buses to stop off at the attraction and help increase visitor numbers. Maybe the main work has yet to commence?
Boyle is no exception when it comes to drug use
A new study on substance abuse among young people in Ireland has identified an increasing prevalence in the use of cocaine in 15 to 24-year-olds. While that information may come as a shock to many, it is no shock to anyone who socializes around Ireland at weekends, with Boyle being no exception. Once thought of as a drug used in larger centres of population, cocaine along with ecstasy and other Class A drugs are widely available and openly in use in Boyle, especially on weekend nights as people are out socializing. If you know the 'right' person, it is said you can easily get any type of drug in Boyle in one phone call, which is quite worrying.
And finally…!
Miss Beatrice, the church organist, was in her eighties and had never been married.
She was admired for her sweetness and kindness to all.
One afternoon the pastor came to call on her and she showed him into her quaint sitting room.
She invited him to have a seat while she prepared tea.
As he sat facing her old Hammond organ, the young minister noticed a cute glass bowl sitting on top of it.
The bowl was filled with water, and in the water floated, of all things, a condom!
When she returned with tea and scones, they began to chat.
The pastor tried to stifle his curiosity about the bowl of water and its strange floater, but soon it got the better of him and he could no longer resist.
'Miss Beatrice', he said, 'I wonder if you would tell me about this?' Pointing to the bowl.
'Oh, yes,' she replied, 'Isn't it wonderful?
I was walking through the park a few months ago and I found this little package on the ground.
The directions said to place it on the organ, keep it wet and that it would prevent the spread of disease. And do you know what, I haven't had the flu all winter.'