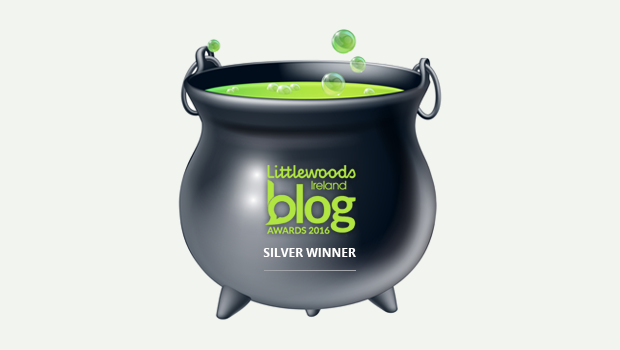 Gradual reopening of Park is logical
While there is disappointment that all facilities at Lough Key Forest Park will not be fully operational for most of the 2020 season, the decision is understandable in the current climate. In reality, it is only the main visitors centre that will remain closed, with management being innovative in dealing with the situation placing a food truck, coffee cart and information point outside the building, in addition to the soon to be opened and newly paved outdoor terrace for take away food seating. Likewise the campsite is to reopen and Zipit is now fully operational as is the bike hire facility. Hopefully the Adventure Play Kingdom and Tree Canopy Walk will also open in the next few weeks. We all remember the crowds that flocked to the Park in the last two summers. If the weather improves and with many people holidaying at home, the chances are the Park could get as busy again and social distancing in some areas could be a problem. That is the reason the management are to be complimented on the gradual phased reopening that is taking place.
Garda changes in Boyle
The best wishes of the community go to Superintendent Goretti Sheridan who has moved from Castlerea to Sligo this week. Superintendent Sheridan and her new replacement, outgoing Inspector Tom Colsh have been good friends of Boyle and have been generous of their time when it came to various requests for meetings pertinent to policing in the town. It is heartening to see newly appointed Superintendent Colsh remain in the district as he has built up a knowledge of the area from his time in Boyle. No doubt his replacement – Inspector Flynn – will continue to work with the community of Boyle to ensure 'tweeking' of the hours at our Garda station to make them more community friendly in addition to ensuring there is no further reduction in manning levels or vehicles attached to the Garda Station.
Deterioration of water quality recognised 
The news here on Boyletoday.com last Tuesday that Lough Key catchment is one of 31 catchments in the Western Region (Galway, Mayo and Roscommon) that have been selected as a 'Priority Area for Action' in the River Basin Management Plan 2018-2021 has been welcomed. One of the reasons the Lough Key catchment was chosen was because "the inflowing and outflowing rivers to Lough Key have deteriorated. There are a number of rivers and lakes where the water quality is unknown".
Viewers who contacted this website over the last few months highlighting the water quality near the Wooden Bridge will be delighted that the assessment is been undertaken. Likewise, an assessment of what is flowing into the Boyle river from Assylinn to the Woodenbridge needs to be carried out also.
Mixed reaction locally to 'Global Rossie  Day'
There has been mixed reaction to last week's 'Global Rossie Day' which was broadcast live on various social media channels on Sunday afternoon. Amazingly, as the most identifiable area in Roscommon from a tourism point of view – Boyle, did not figure as much as one would have thought. There was an interesting piece (1.40 seconds in length) on why Studio Meala chose Boyle in which to locate, along with some excellent drone footage of the town, but little else. We have some well established retailers and businesses in Boyle that have stood the test of time, whom one would have thought, were worthy of interview. Likewise, all the work that has gone into Boyle 2040 and the multi million euro developments that are earmarked for the town did not feature.
If you missed the two hour show you can see it here
Thinking outside the box in Boyle
A Boyle rental property featured on 'RSVP Live' last week and met with great reaction. The property is located in Abbeytown and is decked out in a Harry Potter theme. According to RSVP "Going abroad on holidays this summer might not be possible, but fear not as Ireland is packed full of places for the perfect staycation. Now, Harry Potter fans can rejoice as you and six pals can rent a 'magic house' in Boyle for just €22 each per night on Airbnb. If you and your pals want to get away on a little break to the dorms of Hogwarts (or the next best thing) in the next few months – then this might just be the perfect spot for you".The post on Facebook received over 1600 comments, mainly from families who thought it would be a great accommodation treat for their children. On independent.ie this week it is reported that the house is booked out for all of July, August, every weekend in September and Halloween!
A themed accommodation like this one is a brilliant example of the owner – Conor Hamill, thinking outside the box which is what we need to see more of in Boyle. Well done Conor! You can view the house here and read the independent.ie article here
Viewing figures increasing on Boyletoday.com
We are delighted to report here on Boyletoday.com that our viewing figures have increased dramatically over the last number of months. There is no doubt this is due to the fact that more and more people are moving online for their news since the Covid pandemic hit, but also as a result of this website publishing a number of exclusive stories recently.
We constantly monitor viewing figures and trends on the website to see how we can provide you with a better service going forward. One piece of data we check daily is the viewing figures of the various stories we publish. Two particular stories that have stood out in the last few  weeks – 'Drugs and cash uncovered in Boyle search' and 'Anger at rubbish left behind in Forest Park' – had over 8,000 'hits' recorded between both! Thank you once again for the vote of confidence in your local news and information website – Boyletoday.com.
The old saying 'imitation is the greatest form of flattery' is regularly referred to here on Boyletoday.com as we continue to be 'first with the news for Boyle' every day and then wait to see it appear elsewhere a few minutes later!!
And finally……!
A big city lawyer went duck hunting in rural Mayo. He shot and dropped a bird, but it fell into a farmer's field on the other side of a fence.
As the lawyer climbed over the fence, an elderly farmer drove up on his tractor and asked him what he was doing.
The lawyer responded, 'I shot a duck and it fell in this field, and now I'm going to retrieve it.'
The old farmer replied, 'This is my property, and you are not coming over here.'
The indignant lawyer said, 'I am one of the best trial lawyers in Ireland and, if you don't let me get that duck, I'll sue you and take everything you own.'
The old farmer smiled and said, 'Apparently, you don't know how we settle disputes here in Mayo. We settle small disagreements with the 'Three Kick Rule'.'
The lawyer asked, 'What is the 'Three Kick Rule'?'
The Farmer replied, 'Well, because the dispute occurs on my land, I get to go first. I kick you three times and then you kick me three times and so on back and forth until someone gives up.'
The lawyer quickly thought about the proposed contest and decided that he could easily take the old codger. He agreed to abide by the local custom.
The old farmer slowly climbed down from the tractor and walked up to the lawyer. His first kick planted the toe of his heavy steel toed work boot into the lawyer's groin and dropped him to his knees. His second kick to the midriff sent the lawyer's last meal gushing from his mouth. The lawyer was on all fours when the farmer's third kick to his rear end, sent him face-first into fresh cow dung.
The lawyer summoned every bit of his will and managed to get to his feet. Wiping his face with the arm of his jacket, he said, 'Okay, you old fart. Now it's my turn.
The old farmer smiled and said, 'Nah, I give up. You can have the duck.'