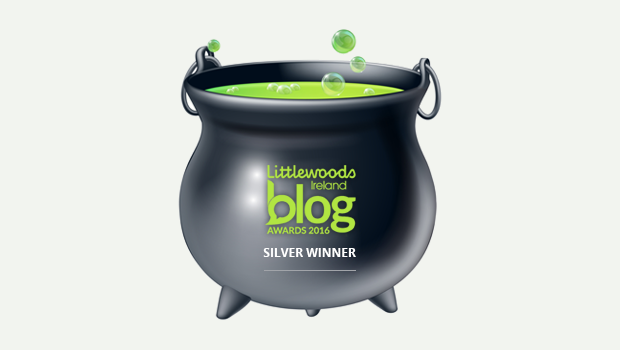 Trip to Tipp on Sunday
If you are reading this week's blog after getting home from work on Friday evening, chances are all the Boyle Celtic lads are now tucked up tight in their beds, dreaming of the Aviva Stadium and the glory days that could lie ahead.(!) This Sunday will see if a run out on the Dublin turf becomes a reality as the team make the Trip to Tipp to take on local side Carrick United in the FAI cup quarter final. Many, including Celtic, feel they are the underdogs going into this game, and that's a good thing. The team have played some great football to get this far but how they go into Sunday's challenge mentally is as important as how they go into the game psychically. With the right frame of mind, solid preparation and a bit of luck, Sunday evening will see Boyle Celtic make the semi finals and keep the dream alive. We are all behind you lads 100%.
Time to get the float ready
This day next week is St. Patrick's Day and we will all be preparing for the parade(s) and the fun and enjoyment that goes with the day. It is important to be part of the festivities which really is a showcase of all that is great in our community. The parade is only as good as the floats, groups and organisations that take part. While there may be some work involved in preparing your entry, there will be plenty of time to have fun after and with a pot of €1000 on offer for winners in the various categories, you could end up having a cheap day out!
Concern at underage drinking
Underage drinking has always and will always be a problem. Long before the era of the ID card, there were one or two pubs in Boyle where any 15 or 16 year old was guaranteed a drink but that has all changed now and the advent of off licences has made it easier  for our teenagers to access alcohol through a legal aged third party. As a result, home drinking or "pre drinks" as it has become known, are common place before some children head out, including those going to teenage discos. This week Superintendent Kevin English from Carrick on Shannon Garda Station said Gardai were extremely concerned by the number of young people who were turning up drunk at youth discos in the region. In particular he noted that two teenagers had to be brought to Sligo University Hospital at the last youth disco in Carrick because of the volume of alcohol they had consumed before the event. The Superintendent stressed that the events themselves are very well run and the concern was the condition some of the young people arrived in. The Superintendent urged parents and bus owners to remain vigilant before youth discos to ensure those attending do not consume alcohol.
Local children and famine burial grounds
The scandal at the "Mother and Baby Home" in Tuam has been the main topic of conversation for the last week or so. From a local perspective, what happened in Tuam, though not related or connected in anyway, has raised discussion in Boyle about the children's burial ground at Doon Shore and the Famine Graveyard in Plunkett Avenue. The graveyard at Doon is one of 70 such children's burial grounds identified throughout the county. The custom of setting apart a special place for the burial of very young or unbaptised children was common practice in Ireland from medieval times. Many of the burial grounds are in ecclesiastical or historic sites (perhaps why the Doon burial ground is close to Lough Key and it's islands). It is not known how many children are buried at the Doon Shore or where exactly they came from. Many years ago, it was common for children to be buried under a lone bush or outside a graveyard wall. In Plunkett Avenue, the grave there is understood to be related to the Famine  times and those who died in the adjacent "Workhouse" – where the Plunkett Home now stands. Opened on December 31st 1841, the Workhouse accommodated 700 people but at the worst of the Famine, it was home to close on 1000 men, women and children. Apart from Famine victims, the Workhouse housed blind, deaf and dumb, mentally ill, sick children and maternity cases. Deaths in those categories are not understood to be buried in the grave in Plunkett Avenue.
The use of car parking spaces in Boyle
A bone of contention over the years in Boyle, and many other rural towns has been parking and in particular the use of parking spaces by employers and employees. It has become a habit now for certain business owners and their staff to park right outside the door of their establishment instead of leaving the space(s) free for customers. If there is a free space, the passing customer may just pull in and visit the shop  or office. Owners and staff should park in the Green Street or Royal Hotel car parks and walk the short distance to their place of work, that's of course unless they have a staff car park attached to their premises.

And finally….!
"Police officer pulls over a speeding car. The Officer says, " Our patrol helicopter clocked you at 80 kph. sir."
The driver says, "Gee, officer, I had it on cruise control at 60, perhaps your radar needs calibrating."
Not looking up from her knitting the wife says sweetly, "Now don't be silly dear, you know that this car doesn't have cruise control."
As the officer writes out the ticket, the driver looks over at his wife and growls, "Can't you keep your mouth shut for once?"
The wife smiles demurely and says, "You should be thankful your radar detector went off when it did."
As the officer makes out the second ticket for the illegal radar detector unit, the man glarers at his wife and says through clenched teeth, "Dammit, woman, can't you keep your mouth shut."
The officer frowns and says, "And I notice that you're not wearing your seat belt, sir. That's an automatic €75 fine."
The driver says, "Yeah, well you see officer, I had it on, but took it off when you pulled me over so that I could get my license out of my back pocket."
The wife says," Now dear you know very well that you didn't have your seat belt on. You never wear your seat belt when you're driving."
And as the police officer is writing out the third ticket the driver turns to his wife and barks, "WHY DON'T YOU SHUT THE HELL UP??"
The officer looks over at the woman and asks, "Does your husband always talk to you this way, Ma'am?"
"Oh heavens no, officer. Only when he's been drinking."