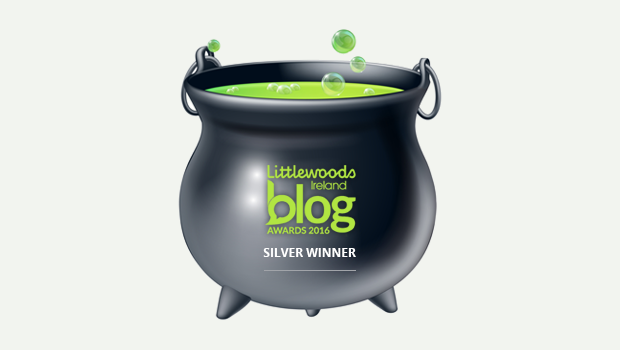 Centre Parcs will be of benefit to Boyle
One of the more interesting side discussions that took place at last week's Invest4Success seminar in Croke Park convention centre was given by Raj Singh-Dehal, the human resource and commercial director of Centre Parcs, the UK company that are developing a holiday village in Ballymahon, Co. Longford. During the discussion Raj spoke of the spin off effects for the area, mentioning County Roscommon on at least three occasions. Anyone from Boyle who was in the audience could not but feel a tinge of jealousy that this was not happening in out town. Unfortunately it is not happening in Boyle but it is in a town less than an hour away. A great opportunity will arise for suppliers and service providers from Boyle to tap into the Centre Parc development when it becomes a reality in 2019. Before that, 750 construction jobs will come on stream and 1000 jobs will be available when the village is operational. People in Boyle should keep an eye out for any opportunities that the development will bring. You can read more here
How Trumps election will affect us in Boyle
If the US presidential election has shown one thing, it's that the people want political change – all around the world. Locally, this was evident in Boyle during the last general election when People Before Profit candidate Eddie Conroy rocked the system, getting a large number of first preference votes, much to the detriment of the established parties. This "change" , which has this week resulted in the election of Donald Trump will trickle down to affect people in Boyle and small town Ireland. If you have undocumented family in the US, then under his proposed immigration policy, Trump will deport anyone found working illegally in the States. The proposed lowering of corporation tax rates could also see American companies move back home. Plenty of Boyle people work in these companies in Sligo and elsewhere. And his plans to rip up trade deals with foreign companies will see the cost of imported goods increase here as well as worldwide. But the majority spoke and they got what they wanted.  One small fact that may have passed people by on Wednesday last was the date of the news that Donald Trump was to become the next President of the United States – the 9th of November or (9/11) – One wonders what the conspiracy theorists think of that!
Fianna Fail leader in town
Fianna Fail leader Michael Martin breezed into Boyle yesterday afternoon and worked his way from Supervalu down through the town like Usain Bolt. The former Minister is a slim, fit man and his long strides through the town left some of his entourage out of breath! Along the way he met many people who told him of the hardship they face every day in their lives – working and otherwise. He seemed genuinely interested and had a word for them all. Accompanied by Eugene Murphy, John Cummins and Rachel Doherty, anyone the three locals missed, Michael Martin got. One hour and forty five minutes after arriving, Michael Martin bid the town farewell and headed up the Frenchpark Road to his next stop – Castlerea.
Irish TV is a good friend of Boyle
It's a pity that the news concerning Westport based Irish TV is not that promising. The company has currently ceased production of programming as they seek new investment and an interim examiner being appointed in recent days. (Read more here). Irish TV were great friends of Boyle, and it's happenings and events featured regularly on the Monday evening County Matters programme. About a year ago, they broadcast a segment on the success of Boyletoday.com. When it went to air, analytics the following day showed a marked  increase in viewers for the website, especially from the UK where the TV channel was very popular with ex pats. Hopefully investors can be found to ensure programme production resumes, as Irish TV are to rural Ireland, the modern equivalent of the old provincial newspaper.
People must remain positive in relation to developments
Boyle is currently in a stage of transition. The movement will hopefully see the town transit from it's current state to a more visually and economically appealing place in which to live and do business, but this cannot happen overnight and needs careful planning and behind the scenes work. The various local organisation are now all planning and pulling together with the single aim of seeing Boyle prosper again. But the buy in of the general community is also important. We need to be positive about the town and accept any funding or announcement that comes our way with open arms. Unfortunately this is not always the case. Certain individuals seem to have an agenda to try and question and look for the negative in every announcement that is made for the town. If this is not addressed and brought to a stop, it will jeopardise all the hard work that is currently been undertaken by so many. The people of Boyle can not and should not allow these online bullies to derail the hard work that is being undertaken by so many and which is currently at a critical stage of the towns future development.
Some Boyle faces on UTV
Don't forget to tune into UTV Ireland next Monday evening at 8pm for the second episode of "The Airport up in Knock". This week, if you are eagle eyed, you might see some familiar Boyle faces among the passengers. Episode two will feature a day that will live long in the memory of the airport as they held their first ever runway run for the public and welcomed home the new PRO12 champions Connacht Rugby.
Service of Commemoration in Boyle
This Sunday is Remembrance Sunday and as has been the case in previous years, a ceremony will take place in King House. The names of those from the town and area who lost their lives in the two world wars are well document thanks to the hard work of the Connaught Rangers among others. 16 of those who died in the 1916 great war will be remembered in the ceremony this Sunday. The annual commemoration is always an enjoyable occasion, tinged with a degree of sadness for the families of those who lost their lives. It would be great if as many as possible from the town and area showed how far we have come in modern Ireland by attending on Sunday and remembering those who lost their lives in WW1
And Finally….!
An Irish man was walking through Chicago and saw that there was a "Muslim Book Store".
Wondering what exactly was in a Muslim bookstore, he went in.
As he was wandering around taking a look, the clerk stopped him and asked if he could help.
As he didn't look like his normal clientele, the irish man asked "Do you have a copy of Donald Trump's book on his
U.S. Immigration Policy regarding Muslims and illegal Mexicans?"
The clerk said "GET OUT, GET OUT AND STAY OUT!!"
Paddy said yes, that's the one. Do you have it in paperback?
And finally finally…!
What did the secret Service agentsay to President elect Donald Trump?
Donald Duck!