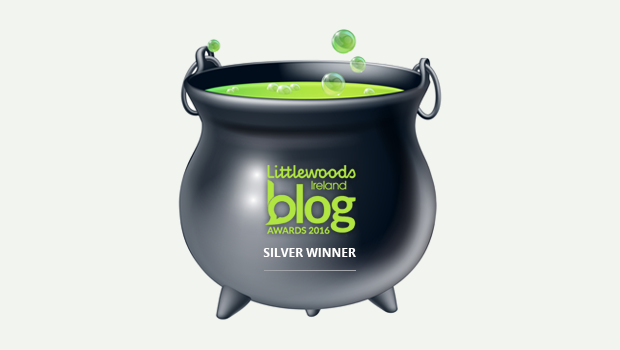 Broadband issues to the fore once again
A number of Eir customers in the area have been in touch with this website recently concerning continual dropping of broadband in Boyle. While many say they are not happy with the company's broadband service here in general, it would seem the problem has compounded recently. One customer told of persistent break downs since Friday week and every time they contacted Eir they were left holding on the line for between 15 and 20 minutes due to "all our operators being busy at present". In this day and age we need proper broadband coverage in Boyle (and acceptable customer service from Eir) if we are to run businesses and attract customers. Perhaps the advent of 10Gbps FTTH which is promised for Boyle later this year will improve the quality of service that some customers are currently getting from Eir.
ACC's Sarah on Connacht team
Congratulations to Sarah Kiernan from Abbey College in Boyle who lines out as goalkeeper for Connacht today Friday in the FAI Schools Under 15 Girls' Interprovincial Tournament as the AUL Complex, Clonshaugh, Dublin. The Interprovincial series, which takes place over the weekend will be the first step in the process of selecting the FAI Schools International Development squad of 18 players who will compete in the Bob Docherty Cup.
Another famous adopted Boyle person
Eagle eyed readers of the letters section of the Irish Times on Monday last would have seen a letter by a person with a Boyle address titled 'The Church and Marital rape'. It was in response to an ongoing debate in the letters pages on that and other associated subjects over the last week or so. And the letter writer is………none other than former President Mary McAleese who gave her address as 'Boyle Co. Roscommon'. As many know, Mrs McAleese's father was Paddy Leneghan from Carowoward, Croghan and the former President, who now has a house near Cootehall overlooking Drumharlow Lake, is regularly seen in the town of Boyle.
Local house rental in line with new report
A report released this week by property website Daft.ie shows that rents in County Roscommon rose 8.8% in the third quarter of 2019 in comparison to the same period in 2018. The average rent now in Roscommon is €733pm, up 48.8% from it's lowest point but still making the county the fourth lowest place in the country in which to rent property. Interestingly, there are only two properties to rent in Boyle at present on the same website – Daft.ie. One is a three bedroomed semi detached house in Foxwood Manor quoting €730pm, a three bedroomed detached house in Corrigeenroe at €750pm and a five bedroomed detached house in Warren Drive at €875pm. While rents are in line with the Daft.ie report, the fact remains that we currently have a shortage of homes to rent in Boyle and it is hindering our growth.
The Boyle link to foundation of Shannonside Radio
Last Tuesday was the 30th anniversary of the first broadcast of  Shannonside Radio. Based in Longford the station is now part and parcel of the local community, but it would not be in existence were it not for the foresight of three Boyle men. Back at the end of 1988, Des McLoughlin, Brian Nerney and John Brady (who is originally from Knockvicar) met in an office in Mullingar with a common goal – to seek the licence for the first legal radio station to broadcast to Roscommon, Leitrim and Longford. The trio brought on board the Leitrim Observer, Longford Leader, Pat the Baker, Westward Garage and the Federation of Churches and successfully obtained the licence to commence broadcast in November 1989. When they got the licence, they proceeded, along with their fellow directors and shareholders, to build the station year on year. The rest, as they say, is history and Shannonside is still there today -30 years later- testament to the foresight of three Boyle friends.
And finally…..!
The telephone company needed to hire four more telephone pole installers and the choice came down to two from Poland and two Irishmen. So the boss met both teams and said "Here's what we'll do. Each team will be installing poles out on the new road for a day. The team that installs the most poles gets the job."
Both teams headed right out.
At end of the shift, when the two Polish guys reported back, the boss asked them how many they had installed. They said it was tough going but they'd put in twelve.
Forty-five minutes later, Paddy and Mick came back in, totally exhausted.
"Well, how many poles did you guys install?" said the boss
Mick wiped his brow and sighed, "Paddy and me, we got three in. "
The boss gasped, "Three? Those two Polish blokes put in twelve!"
"Yeah," said Mick, "but did ya see how much they left sticking out of the ground