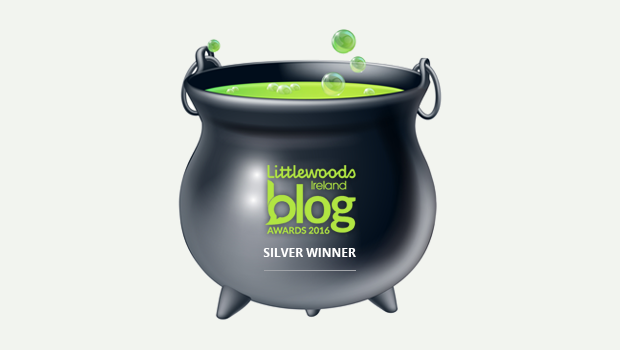 Light Ballet was a spectacular show
Those who braved the rain on Sunday night last and ventured out to Lough Key or around it's shore, were treated to an enjoyable laser light show produced by Culture Works as part of the Brightening Air | Coiscéim Coiligh project with support by The Arts Council.
Publicity leading up to the event was limited but when Boyletoday.com became aware of the show, we contacted the organisers who requested that we would not announce the exact day or date that the event would be in Lough Key, as they were anxious to avoid encouraging large gatherings. As always, we adhered to the request, but did give a guided hint that the show may have been visible over Lough Key at some stage last weekend. It was indeed a great spectacle and made one think how an ongoing show like this over the summer months would be a great attraction to the area, once restrictions on large gatherings are permitted.
Could biodiversity be the reason for reduction in grass cutting?
A recent trend across the country is allowing grass to grow in public areas for 'biodiversity' reasons. Some say even a modest reduction in lawn mowing frequency can bring a host of environmental benefits: increased pollinators, increased plant diversity and reduced greenhouse gas emissions. Maybe this is the reason Roscommon County Council have reduced the level of grass cutting and strimming at the Shilling Hill and down the Sligo Road. While it might increase biodiversity, to the tourist it looks unsightly and gives an impression of untidiness on such a strategic approach to the town. Hopefully RCC will revert back to other years and continue to keep this area maintained on a regular basis.
Fears over street closures allayed by '13 Hours' crew
Monday week will see the filming commence of '13 Hours' in Boyle with road closures planned for many parts of the town. While everyone welcomes to crew to Boyle, some retailers have expressed concern to Boyletoday.com at the street closures planned for filming, as outlined on this website last Wednesday. One person who contacted us said: "I read with concern on Boyletoday.com that the roads in the town are set to close over the next two weeks for a film shoot. Just as I was getting back to some form of normality, I had to again close my doors on Tuesday last due to a power outage and I hope the same will not apply for the period that this film is being shot in town. Maybe you can find out some more info on this for me?"
We contacted the film's Executive Producer during the week and outlined the retailer's concerns. He replied: "Our goal is to keep any closures to a minimum and be as forthright with information as possible. The people of Boyle are kind enough to let us use their beautiful town for this and we will do everything we can to manage expectations with an abundance of over communication".
Another source involved with the film said: There will be Stop / Go systems in place intermittently along various stretches of roads in the town over the period. There will not be full road closures or diversions as far as I know. Limitations on parking may be needed to allow for parking of vintage cars along stretches of road being used for filming. This will be coordinated by the production team. Obviously the least disruption possible for all concerned is preferable while filming takes place in Boyle".
Locations of Defibrillators in Boyle
The events of last Saturday night when Christian Eriksen suffer a cardiac arrest while playing a football match, has led to an increase in discussions on defibrillators, their benefit and their exact location. On Monday morning, our local Family Resource Centre here in Boyle, who are always to the fore with community information, published details of the location of the defibs in and around the town – courtesy of the EmCall App of which there was further information on a news story on this website on Wednesday. For the record, the 10 defibrillators in Boyle are located at or in:
Abbey College, Boyle Celtic, Boyle GAA club, Boyle Garda Station, Boyle Primary Care Centre, Lough Key Visitors Centre, Roscommon Co Co offices, Scoil na nAingeal Naofa, Supervalu and Tawnytaskin Community Centre. You can read more here, or better still – download the Emcall App.
Skills shortage causing a problem
As we slowly exit Covid restrictions, one of the big problems being faced by many is the lack of skilled people to complete construction work. It is happening in the private and public sector and here in Boyle this nationwide problem is being mirrored, with reports of contracts for the redevelopment of private projects coming in at double the budget, with a long delay in getting contractors to commit to a commencement date, such is the level of work that is currently available. In the retail and service industries, it is being reported locally and nationally that locating experienced staff for the reopening of business is also posing a problem. One only has to look at our social media pages and website to see the amount of open vacancies that currently exist in our town. As the old saying goes "It's a good day the bad day came"!
Knock-On
By the time many of you will read this blog, the first commercial flight into Ireland West Airport Knock in 160 days will have passed over the skies of Boyle. At 9.20am today (Friday) Flight FR805 from London Stanstead touches down at IWAK- the first of three flights scheduled today – all from the UK. Eagle eyed viewers will have seen some other aircraft on approach over Boyle during the last 160 days, but they had no passengers on board and were on their last ever flight and on their way for dismantling at Eirtrade, who operate at the facility.
A time to remember
Today we remember the family, and the colleagues in An Garda Siochana – especially those in Boyle and Castlerea – of the late Detective Garda Colm Horkan who was fatally wounded while protecting his community on the night of June 17th/morning June 18th last year. It has been a tough year for all those who knew Colm and today will be even tougher. A special ceremony will be held for the late Colm in Castlerea tomorrow Saturday. More information is available on the home page of Boyletoday.com
And finally….!
A young monk arrives at the monastery. He is assigned to helping the other monks in copying the old laws of the church by hand. He notices, however, that all of the monks are copying from copies, not from the original manuscript. So, the new monk goes to the head monk to question this, pointing out that if someone made even a small error in the first copy, it would never be picked up! In fact, that error would be continued in all of the subsequent copies.
The head monk, says, "You make a good point, my son."
He goes down into the dark caves underneath the monastery where the original manuscripts are held in a locked vault. Hours go by and nobody sees the head monk. The young monk gets worried and goes down to look for him. He sees him banging his head against the wall and wailing.
"We missed the R! We missed the R! We missed the R!"
"Father!" cries the young monk. "What's wrong?"
The head monk with tears in his eyes replies, "The word is celebrate!"