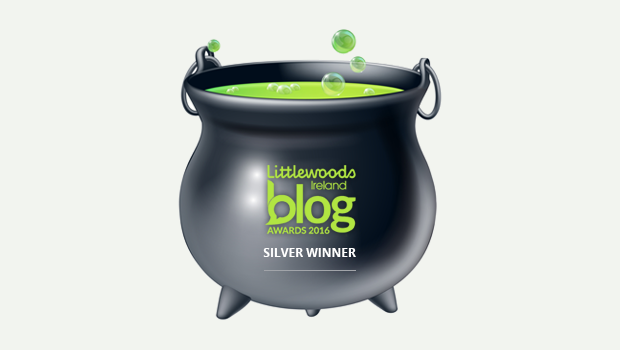 The Book Lady in top 35 stores in Ireland
It was great to see Mary O'Donoghue's store -'The Book Lady' on Shop Street in Boyle – listed in the Irish Times '35 best Independent Bookshops in Ireland' in last weekend's edition. Journalist Jennifer O'Connell wrote: "The Book Lady claims to be Ireland's smallest bookshop, but what it lacks in square footage, it makes up for in clever use of space, with books piled from floor to ceiling". Well done Mary!
The Grand Auld Stretch
Today is the shortest day of the year and the evenings will now get longer until we reach mid summer in June 2019. This year, the winter solstice – the day marking the shortest period of daylight and the longest night of the year – is allegedly a bit different. Billed as traditionally being December 21st, some observers note that the earliest sunset is 7-8 days before the winter solstice. It can vary depending on how far north or south you are. If one was to go with this contention, then today, Friday December 21st, the day has become approximately 1 minute 11 seconds longer! In any event, when all the hustle and bustle of Christmas and the New Year are over, you will see a stretch in the evening and by Friday February 16th, those who finish work at 6pm, will be going home in daylight!
Refuse and waste disposal over Christmas
Barna Waste customers who normally have their bins collected Tuesday morning are reminded that they will instead be collected on Saturday morning 22nd this week. Boyle Civic Amenity Centre is usually busy this time of year and especially post Christmas. The Centre is open today Friday 21st and again Saturday 22ndDecember. It is closed on Monday 24th December and repens on Friday 28th and will remain open on  Saturday 29th and Monday 31st December, 2018 from 8.00 a.m. – 16.00 p.m. (Lunch 1.00p.m. – 1.30 p.m.)
Some useful Christmas information and numbers
The Injury Unit at the Urgent Care Centre at Roscommon Hospital is open every day over Christmas from 8am to 8pm. The Unit treats non limb and non life threatening injuries like scalds, wound type injuries, suspected broken bones, strains and sprains, minor burns and the removal of foreign objects from eyes, ears and nose. Average turnaround time at the Unit is 60 minutes and it can be a lot quicker here than travelling to A&E in Sligo. The Roscommon number is 090 6632212.
NoWDOC is the urgent out of hours GP service in this area.  This service operates for people who need to access a GP outside their own GP opening hours. It can be contacted at 1850 400 911.
Other useful numbers:
St Joseph's Church 24 hour emergency number 086 8262643
Boyle Gardai 071 9664620
St Vincent de Paul in Boyle contact number 087 9292627.
Roscommon Co Co Boyle Area 087 2487357
Christmas Greetings from Boyletoday.com
Merry Christmas and a prosperous and healthy New Year to all the loyal viewers of Boyletoday.com and a warm welcome home to the 'Boylers' from all over the world. Thank you for making this website your number one media choice for all factual news relating to the town and area. Boyletoday.com will have daily updates from the town over the holidays with the exception of Christmas Day. If you would like an event or item featured, please feel free to email [email protected] Merry Christmas everyone!
And finally….!
Three men died on Christmas Eve, and were met by Saint Peter at the pearly gates.
"In honour of this holy season" Saint Peter said, "You must each possess something that symbolizes Christmas to get into heaven"
The first man fumbled through his pockets and pulled out a lighter. He flicked it on. "It represents a candle", he said
"You may pass through the pearly gates", Saint Peter said.
The second man reached into his pocket and pulled out a set of keys.
He shook them and said, "They're Bells".
Saint Peter said, "You may pass through the pearly gates".
The third man started searching desperately through his pockets and finally pulled out a pair of women's underwear.
Saint Peter looked at the man with a raised eyebrow and asked, "And just what do these symbolize?"
The man replied, "They're Carol's."