Soccer
The Crescent Bar sponsors club tops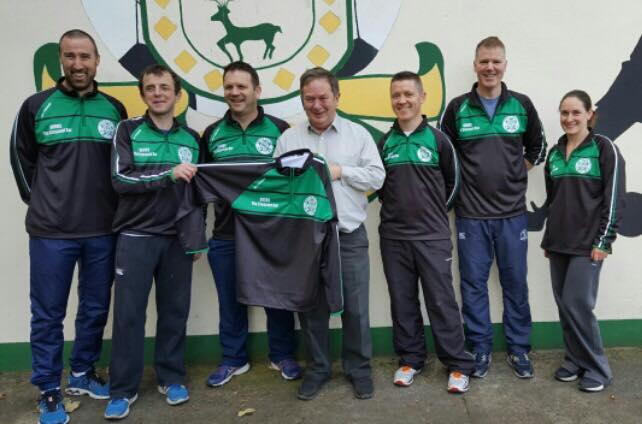 Boyle Celtic are very grateful for the generous sponsorship of training tops for club coaches by Dodds Crescent Bar Boyle.
Boyle Celtic Youths Chairperson Owen O'Donhoe was presented with the tops by Denis Dodd at the club rooms recently.
Also included in the photograph, courtesy of Boyle Celtic are some of the many coaches involved in youth football at the club.