News
'They Dared to Challenge' – an ideal Christmas gift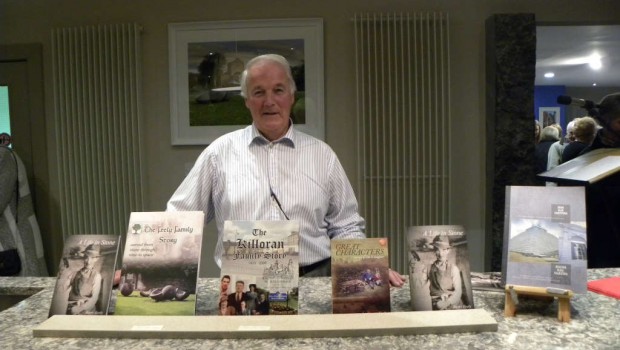 Barry Feely informs Boyletoday.com that there are still a number of copies available of his book They Dared to Challenge in the Garrison Town of Boyle launched in 2016. This is a fascinating, highly detailed account of the revolutionary period (1914 – 1922) with photographs and drawings depicting many of the key events. From archival sources, personal contacts and unrivalled local knowledge, Barry has put together a unique record of events in Boyle during a crucial period in Irish history.
Military Archive material is used to very good effect in this publication with the reproduction of the witness statements and pension applications, alongside wonderful photographs and illustrations of private collection material such as autograph books, extracts of diaries, records of activities of the Boyle Batallion, all of which give the publication a special feel and significance.
All these shed light not only on the remarkable individual personal stories of people involved but also is a very pertinent reminder to the real and complex story of the period. It is equally a wonderful contextual period publication in that as the subtitle suggests gives an indication of the broader period not just in relation to 1916 and the rebel stonecutters but the very formative historic events of 1917, with the North Roscommon By Election of Count Plunkett, Anti Conscription Campaign of 1918 and Rockingham Raid, Sinn Fein Courts of 1919, Raid on Boyle Station 1920, Escape from Boyle Barracks of 1921 and of course the divisive treaty which set people and families on opposite sides and left a lasting bitter legacy.
But it does not stop there as it is inclusive in nature looking at the period also with the Cumann na mBan, the Protestant experiences, the RIC, Spies, Connaught Rangers and First World War and fascinating Military Archives listing.
"This is an atmospheric publication, a rich production of quality and standard and I really enjoyed reading it as it has the mix of local knowledge, the personal stories backed by research and supported with visual imagery.  It is in its own right an archival publication that will add greatly to our historic understanding of what happened here in Boyle." Richie Farrell, County Roscommon Librarian 2016
The book, which would make an ideal Christmas gift, is available to purchase from local book shops and in the offices of FeelyStone Boyle – 071 9662066.