News
'Unseasonably' windy weather forecast for Thursday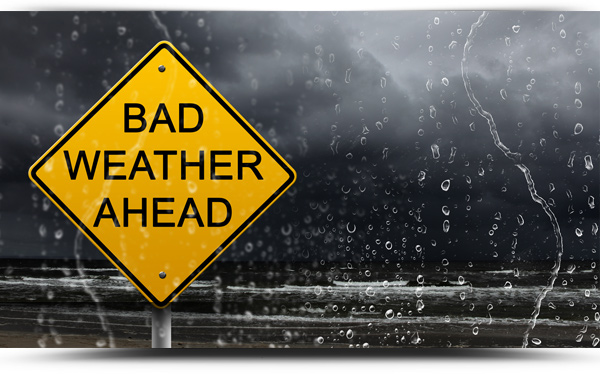 Met Eireann are advising of an unseasonably windy day for Thursday August 12th with fresh to strong and gusty southwest winds, reaching gale force on Atlantic coasts with very rough seas.
A Status Yellow wind warning is currently in place for counties Sligo, Leitrim, Mayo, Galway, Clare and Donegal with winds reaching mean speeds of 40 to 50 km/h with gusts of up to 90 km/h. This warning remains in place until 15.00 Thursday.
In addition to the winds, there will be rain Thursday morning, heavy at times. Passing showers and sunny spells will follow in the afternoon. Highest temperatures of 16 to 18 degrees.
On the good side, the monthly forecast from Met Eireann shows some better weather on the horizon:
(Friday 20 August to Thursday 26 August)
A more settled picture is signalled for this week with high pressure being the dominant feature, feeding in an east to southeast airflow over Ireland. Temperatures will likely be close to normal or slightly above normal even across northern and northeastern areas. Overall a dry picture is expected with much lower than average rainfall totals across the island of Ireland. Windy weather is not usually anticipated in this type of pattern either. As a result, warnings are not usually expected in this type of set-up.
(Friday 27 August to Thursday 02 September)
A similar pattern is signalled for Week 3, as we head into the early days of autumn, with drier and slightly milder than average conditions owing to possible high pressure domination. Temperatures are signalled to be around average for the southern half of the country and slightly warmer than normal elsewhere.