News
Vandalism at Carrowkeel passage tombs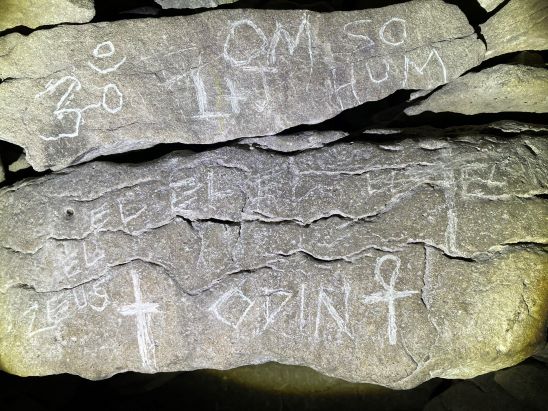 Vandalism has caused damage to one of the historic Carrowkeel Passage Tombs outside Castlebaldwin in Co. Sligo.
The discovery was made on Saturday by photographer and independent researcher specialising in prehistoric archaeology, rock art and monuments Ken Williams.
Posting on 'X', Mr Willimas said; "I went to visit the Carrowkeel passage tombs in Co. Sligo yesterday evening, and unfortunately I'm very sad to say what I found was the worst vandalism I have come across at any megalithic site in the last twenty years. A stone forming the entrance to Cairn H was knocked over. Inside another passage tomb the stones have been maliciously defaced with symbols and rambling nonsense. Please notify the Gardai if you know anything".
Read more here
The tombs are of major historical significance and were built in the 4th millennium BC, during the Neolithic era.
The monuments are on the Bricklieve Hills overlooking Lough Arrow, and are sometimes called the Bricklieve tombs. They are named after the townland of Carrowkeel in which most of them are located. Nearby are the Caves of Kesh and Heapstown Cairn. The Carrowkeel tombs are protected National Monuments and are considered one of the "big four" passage tomb cemeteries in Ireland, along with Carrowmore, Brú na Bóinne and Loughcrew.
(Image courtesy Ken Williams on X)