Events
'We are the Survivors' available online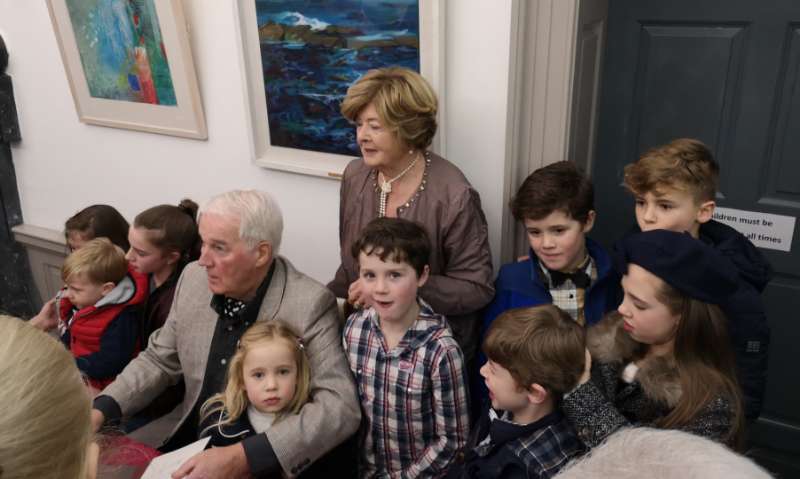 The official launch of Boyle author Barry Feely's latest publication -"We Are The Survivors" took place in King House on Friday night.
Those in attendance heard Barry read extracts from his book giving some interesting background information to the book's content.
He also praised his 'able and enthuastic assistant' Marie Paul who helped in reading the book's 19 drafts.
Barry also had praise for a member of 'an old Boyle family' Dave Derby from Termon who assisted in the photographic content in the book.
The book features illustrations by Michelle Simon – a scenic artist from Maple Drive in Boyle who now works in Ardmore Studios in Bray.
The book was designed by Padraig Cunningham from Puredesign.ie in Boyle.
'We are the Survivors' is available to purchase online here
(Main pic shows Barry and his wife Ursula and their grandchildren)