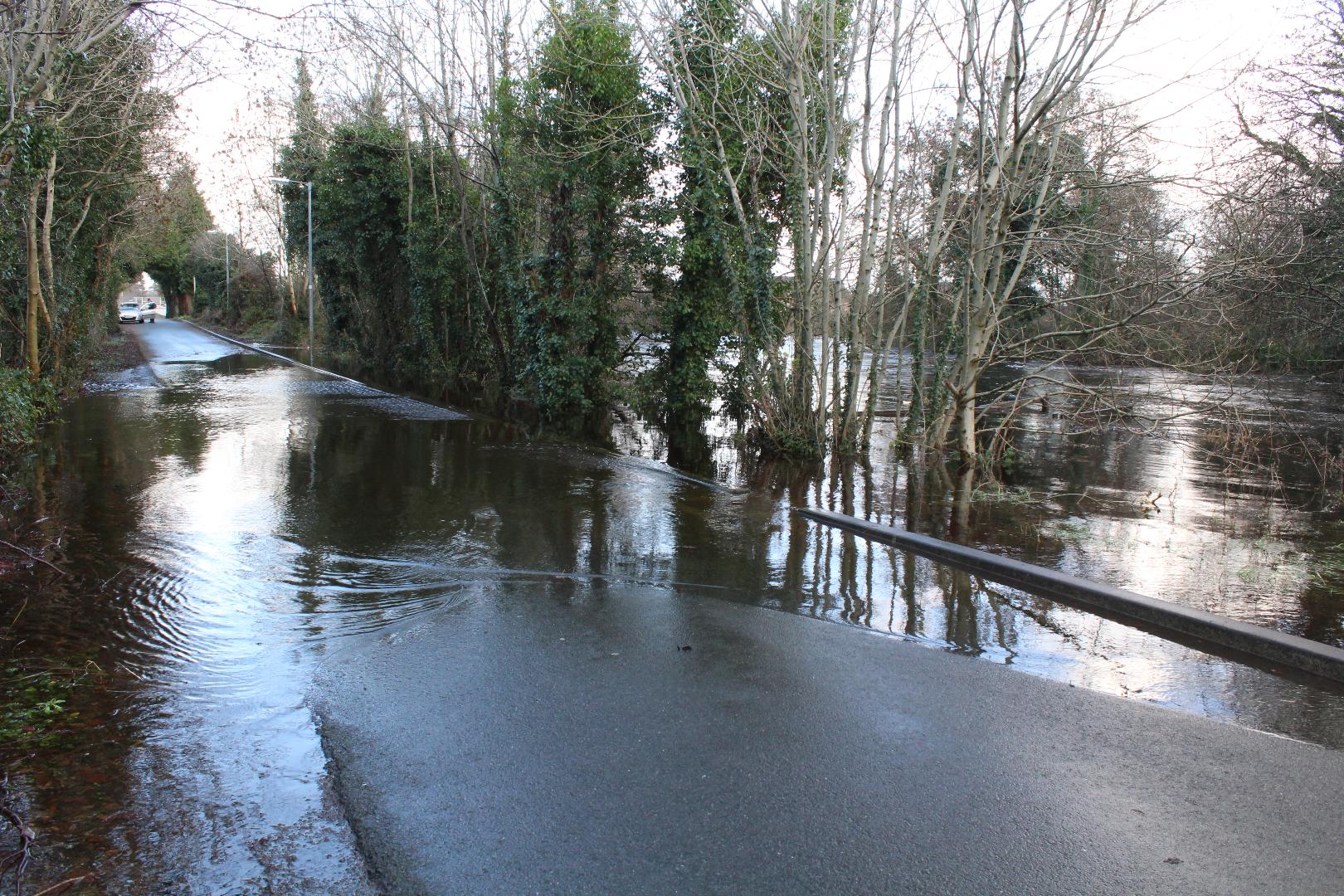 The bad weather is set to continue with a risk of further flooding with more heavy rain forecast for the rest of the week.
Storm Frank will reach Ireland Tuesday afternoon, with rain forecast to be widespread across the country today and into tomorrow morning, accompanied by strong winds.
There is speculation that another atlantic storm, Storm Gertrude could hit on New Years day.
Concern is mounting at rising flood waters in Carrick, Cootehall and Leitrim village.
Met Eireann has issued the following forecast:
Tuesday will start off bright and mainly dry. It will become very windy in the afternoon with strong to gale force southerly winds, which will be strongest near west and northwest coasts. Rain will spread eastwards through the afternoon and evening. Highest temperatures will range between 7 and 11 degrees.
Outlook
Tuesday night: will be wet and windy with rain in most places with heavy falls in western and southern counties and strong southerly winds continuing.
Wednesday: widespread and locally heavy rain for most of the day, with the heaviest falls over the southern half of the country with flooding possible near rivers and coasts. A clearance to isolated showers will spread from the west in the afternoon. Winds will continue to be strong southerly in many areas and will increase near gale for a time along the Atlantic seaboard before veering westerly and moderating. On Wednesday night showers will mostly affect western and southern coastal counties, while clear spells are likely to develop elsewhere. It will turn cold for inland areas, with slight to sharp ground frost leading to a risk of icy patches on untreated surfaces.
Thursday, New Year's Eve: a cold day with showers of rain or hail affecting most parts of the country. Moderate, southwesterly winds will slacken over land early on Thursday night, with frost and icy patches setting in as cloud breaks in many places. However, showers will continue in western coastal counties overnight, some wintry.
Friday, New Year's Day: scattered showers in western areas, some wintry, but mostly dry and bright elsewhere with light winds. However, it will remain cold overall, especially in places where overnight fog may be slow to clear.