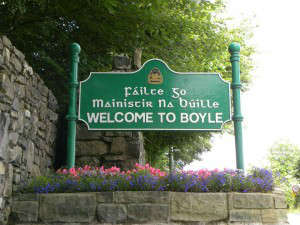 Coffee Support Morning
Roscommon Special Needs Parents Association Coffee Support Morning at Open Table Restaurant, Boyle Town next Tuesday 2nd June, 10am until12 noon. Everyone Welcome. Enquiries SNPA Parent Liaison Marian Frawley 086 258 8498
Community Groups
Thursday 4th June at 8.00pm in King House: A new framework for public engagement and participation, called the Public Participation Network (PPN), has been established in County Roscommon. The PPN replaces the previous Community Forum and is the main link through which Roscommon County Council connects with the community, social inclusion and environmental sectors without prejudice to other consultation processes. Please ensure that your group is registered with the PPN. The purpose of these meetings is to: Ensure that all groups within each municipal district are registered with the Public Participation Network: Inform community groups about the role of the Public Participation Network Secretariat Please note that Registration Forms will be available on the night of each meeting, with registration commencing at 7.30pm. For Further Information Contact: 090 663 7316.
Fundraising Gold Classic
Boyle Golf Club will host a fundraising Golf Classic for the Boyle Horse and Summer Show on Saturday 6th June from 9am.Format is a 4 ball Rumble. €25 per person, hot meal included. All monies raised go to hosting another great community day out on the 23rd August. Please contact Michael on 086 2039182 to book your slot.
King House Event
Revolted is a brace of solo plays by Donal O'Kelly to bark Bloomsday 2015. Joyced traces James Joyce's odyssey through Dublin up to his departure into exile. The performance earned Katie O'Kelly a "Best Solo Performance" in Edinburgh. Hairy Jaysus tells the story of Joyce's friend Sheehy-Skeffington, the forgotten executed man of 1916. Sheehy-Skeffington was a pacifist and campaigner for votes for women. He was jailed under hard labour in June 1915, exactly a century ago for making forty speeches against recruitment to the British Army. Both shows together prompt the question – which was the more revolutionary in outlook – Sheehy-Skeffington or Joyce. Taking place on Thursday 11th June at 8pm in King House, Boyle. Tickets can be obtained in King House or for further information call 071 9663 242.
Registration for Toughest Muckers
Ireland's Toughest Muckers challenge in Lough Key Forest Park will take place on June 13th 2015. Online registration for the event is now open. The organisers hope to run two events per year. To register log on to www.toughmucker.ie
Roscommon Learning Links
As a result of many job offers to students at Roscommon Learning Links, places on the Courses have become available for immediate start. If you want to gain employment and Certification in Information Technology, contact Siobhan/ Martina on 071 9664510 straight away or drop into Roscommon Learning Links any morning to find out more about what's on offer.
Call for Creative Submissions
Calling all artists, photographers, designers and poets! Boyle Arts Festival invites you to enter two creative competitions in the run up to this summer's spectacular festival- The Open Art Exhibition and Poetry Competition. Providing a forum for artists to display their work, Boyle Arts Festival Open Art Exhibition has grown to attract entries from all over Ireland, the West being particularly strongly represented. The work is selected on merit and entries have been selected from part-time, full-time and occasional artists, giving a unique blend and standard of excellence. Entrants are judged for three overall prizes, as well as a prize for 'The Most Promising Artist Under 25′. The overall winner will be presented with the Sue Hill Perpetual Trophy. Entries will be accepted in any medium, to a maximum of 3 per person. If you would like to take part, works should be brought to the Church of Ireland School, Boyle (on the same road as the Garda Station and opposite the Family Life Centre) on: Friday, 3rd July between 4pm & 6pm. and Saturday 4th July between 3pm & 5pm. If you are more of a writer, Boyle Arts Festival Poetry Competition is the ideal opportunity to showcase your work and explore the world of words. You can enter as many poems as you like but all work must be the unpublished, original work of the author. An Entry Form must accompany the work and this can acquired by emailing [email protected] or you can download it from our site. This year's competition will be judged by poet and writer, Joseph Woods who has judged numerous literary prizes including the Salmon Poetry Publication Prize, Irish Times/Poetry Now Prize, the International Strokestown Prize, Cúirt New Writing Prize and the Cork Literary Review Poetry Manuscript Competition. Full entry details for both competitions are available on our website www.boylearts.com. The nationally renowned Boyle Arts Festival will begin on Thursday, July 23rd and continue until Saturday August 1st. It promises a very exciting and diverse programme of events, including an eclectic mix of visual arts, music, drama, film, free family events, workshops, storytelling, readings and much more. For regular updates and competitions, check in with us on Facebook at and on Twitter at @boyle.arts.
Bingo in Boyle
Every Tuesday evening in St. Josephs Hall Boyle at 8.30pm until 10.30pm. €1000 Jackpot to be won every week.