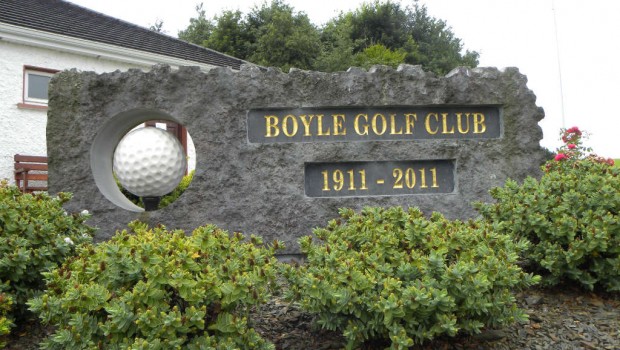 RESTART – This week saw the restart of official club competitions, with the ladies first off the mark on Tuesday last with a 9 hole Stableford and the men following on Thursday with a 12 hole Stableford. The men play again this Sunday for the Bart Moran Cup with the format being 18 hole Strokeplay. Given that the clubhouse is still "off limits", the cup itself will be presented to the winner at a later date.
There are a few important things to note regarding competitions – online tee booking is essential, please put just 1 entry fee per envelope, the requirement to sign cards has been removed but you must get your opponent to verify your score verbally. The computer has been reinstated for 18 hole competitions, but hand hygiene is essential, please use the hand sanitiser provided beside the computer before typing.
FIXTURES – This years fixture list has been re-drawn 4 times already this year and is now heading for version 5! There may be some good news on the horizon though; given the Government moving the dates of the different phases forward, we are now looking at re- instating the 2 most important of the clubs "Majors" i.e the Captain's and Lady Captain's Prizes. We should have more news on this in the next week or so.
PUTT-BUDDIES – Removing the golf ball from the hole posed an unexpected challenge these past few months, given the high risk of germ transfer posed when you consider the example of 30 players removing a ball from a hole 18 times each per competition, i.e 540 potential episodes of exposure to infection per competition. We have installed the "Putt Buddy" system which has greatly reduced the risk. It has however unfortunately given rise to some confusion and myths! To correct one of the most widespread of these myths – it is not true that your ball is considered to be "holed" if it hits the pin/putt-buddy; part of the hole must stay submerged within the circumference of the hole as has always been the case.
The GUI have recognised that the increased diameter of the device within the hole can be an issue and have clarified it is allowable for a players opponent to hold the pin in a more vertical position if it is leaning. They must however hold the pin with the head or handle of the putter, not with their hand.
The pins cannot be removed at present for putting and to remove one during a competition could put a player at risk of disqualification.
BUNKERS – Due to rakes being out of use there is currently a "preferred lie" ruling in place for the bunkers, the exact ruling is on the noticeboard in the clubhouse. Please rake the sand with a club or your foot after hitting your shot (doing it beforehand incurs a penalty as per usual).