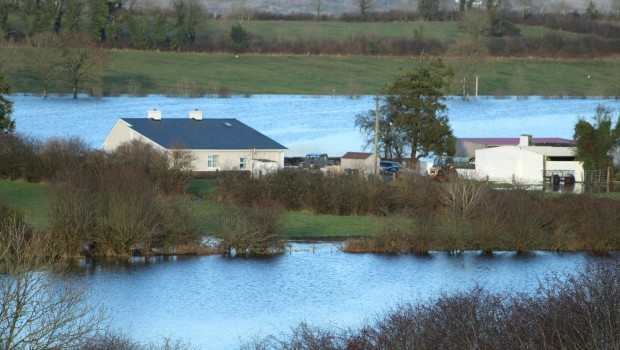 Fianna Fáil Spokesperson on the OPW & Flood Relief Eugene Murphy has called on the Government to ensure that local authorities are provided with additional resources to help with the clean-up effort following yesterday's storm.
Storm Eleanor has caused extensive damage across the western part of the country, with severe flooding in Galway, Roscommon and Mayo.  A status Orange alert remains in place until this afternoon as the clean-up operation in towns and villages in the West and Midlands gets underway.
Deputy Murphy commented, "Once again we have seen counties in the West and Midlands being battered by storm force winds, high tides and severe flooding.  Communities that have barely recovered from Storm Ophelia in November are now trying to get to grips with fresh flooding fallout.
"Homes and business across Galway have been submerged under flood waters, while roads have been blocked and power is out as a result of fallen debris in many parts of the West.  This is a heart-breaking situation for people who are facing a renewed clean-up operation, less than two months after the last one.
"I want to pay tribute to the people on the ground who are already hard at work trying to repair the damage caused – ESB crews, local authority workers, army personnel.  Without their efforts, the situation would be infinitely worse.
"I welcome the fact that Defence Minister Paul Kehoe has committed to a humanitarian flooding scheme to help small businesses, community groups and sports organisations which have no flood insurance, but have been affected by this latest storm.
"I am also urging Minister Eoghan Murphy to ensure that funding is made available to local authorities to help with the huge clean-up operation that will have to be undertaken.  We will need to take a more proactive approach in dealing with future storms and floods – the last year alone has shown that these are no longer unique weather events and we need to come up with measures to not only ensure a swift and co-ordinated response in the aftermath of these storms, but also to prepare for these events in advance".