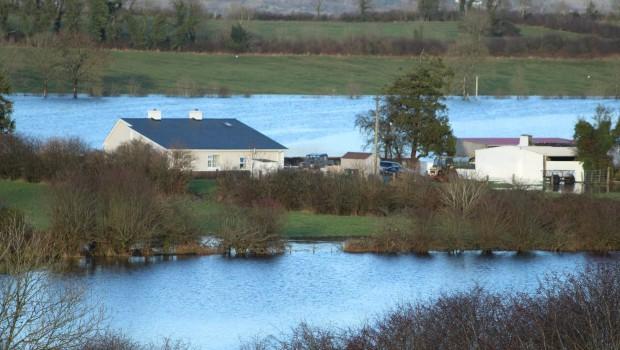 The Fianna Fail Junior Spokesperson for the OPW and Flood Relief, Deputy Eugene Murphy has warned that many communities, towns and villages throughout Counties Roscommon and Galway are under siege and living in fear of returning flood waters this Winter.
Deputy Murphy said the Government had shown a "lack of imagination" and was "devoid of any real understanding of the reality of the ongoing situation on the ground" and he reiterated his call for Minister of State for the Office of Public Works, Sean Canney TD to visit the areas in County Roscommon which have been adversely affected by flooding.
"If the Minister's office has 500 million over the next five years to deal with this issue then why can Roscommon County Council not get the funding they need to repair roads in the area- there are still roads in the Tulsk and Castleplunkett area which need to be repaired after enduring months of being submerged in flood waters. People in these areas are living in real fear especially now that we are heading into the winter months – every time there is heavy rainfall people lie awake in their beds in fear of what faces them the following morning and communities are under siege and extremely worried that will suffer more widespread flooding this Winter.
"Roscommon County Council need in the region of 11 million euro to repair the damage caused by flooding to ensure that such devastation does not reoccur throughout the county yet only 4.5 million has been allocated which is wholly inadequate.
There are a total of 133 different areas throughout County Roscommon which are still affected by flooding and many homeowners and business owners are becoming increasingly frustrated as they are fast becoming a forgotten story," said Deputy Murphy.
Deputy Murphy said that he is in the process of organising a major flood conference which will be held in Strokestown towards the end of the month where the views and knowledge of local people would be aired. He also highlighted that fact that he hopes to have turloughs designated as special areas of attention in a new Bill which will be brought before the Dail in the coming weeks. Deputy Murphy is a co-sponsor of a new Bill in relation to the ELECTRICITY (SUPPLY) (AMENDMENT) (NO. 2) ACT, 1934. The aim of the bill is to enable the ESB to alter the levels of the Shannon lakes in conjunction with other bodies without legislative restraints. This will be followed by a separate bill on creating a Single River Shannon agency.