News
Feighan issues statement on last day in Ministerial office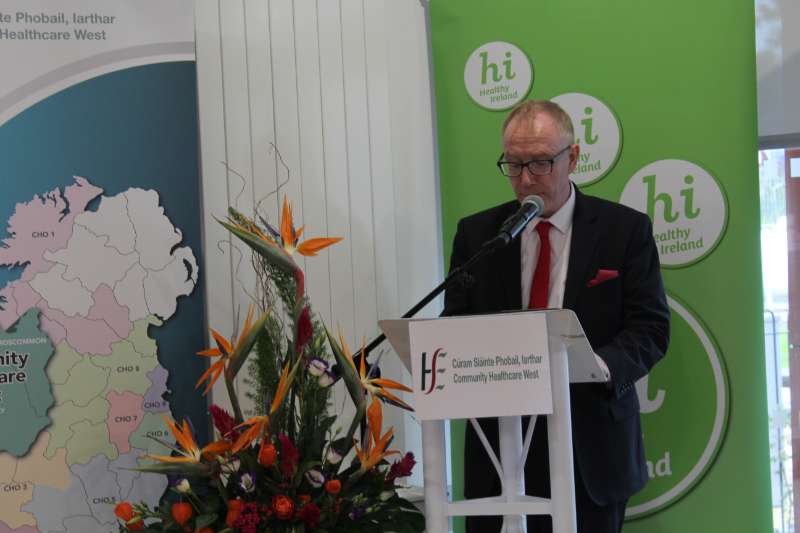 Boyle native and Minister of State at the Department of Health with responsibility for Public Health, Wellbeing and National Drug Strategy has issued a statement this morning as his tenure in the Department comes to an end after indicating earlier that he was not seeking to be reappointed to the position.
As my time at the Department of Health officially comes to a close today, I wish to personally thank An Taoiseach Leo Varadkar T.D. and Tánaiste, Micheál Martin T.D. for affording me the unique opportunity to serve as Minister of State at the Department of Health with responsibility for Public Health, Wellbeing and National Drug Strategy. Upon accepting this role in June 2020, I did so full in the knowledge that my term in office was to last for two and a half years.
During this time, it was a privilege and an honour to serve the people of Ireland during one of the most challenging public health emergencies in our history and to have been part of the political team that was tasked with formulating the nation's response to the pandemic. Notwithstanding the challenges which the Covid-19 brought for half of my term, I am also pleased to have been able to advance many aspects of the Programme for Government under my remit.
My proudest moments as Minister of State include; launching the first National Travellers Health Action Plan, launching the Sláintecare Healthy Communities initiative, commencing preparations for a citizens assembly on drugs in 2023, introducing a minimum unit price per unit of alcohol, advancing the legislation for prohibition and regulation on the sale of e-cigarettes to under 18s, recommencing funding for our drug and alcohol task forces, investing in drug harm reduction services, rehabilitation and education programmes, overseeing the implementation of the National Drugs Strategy 2021-2025 and launching the Healthy Ireland Strategic Action Plan.
I would like to sincerely thank my ministerial colleagues at Health, Ministers Stephen Donnelly TD, Anne Rabbitte TD and Mary Butler TD who are excellent people working hard with challenging issues to deal with daily. I also wish to pay tribute to own personal staff at the department of health for their advice and work with me since June 2020.
I wish to pay a sincere tribute to workers in the HSE who carry out wonderful work throughout the length and breadth of this Country.
I now look forward to refocusing my full attention on the Sligo, Leitrim South Donegal, and North Roscommon Constituency as the only Government Teachta Dála and pressing the Government for more investment, good job opportunities, better services, and more housing for our young people.
In conclusion, I wish to thank my wife Elaine, my extended family and my dedicated staff and supporters for their ongoing and continued support during my term in office.
I wish my successor all the best for the future and assure them of my full support.