News
Local link to new online tally system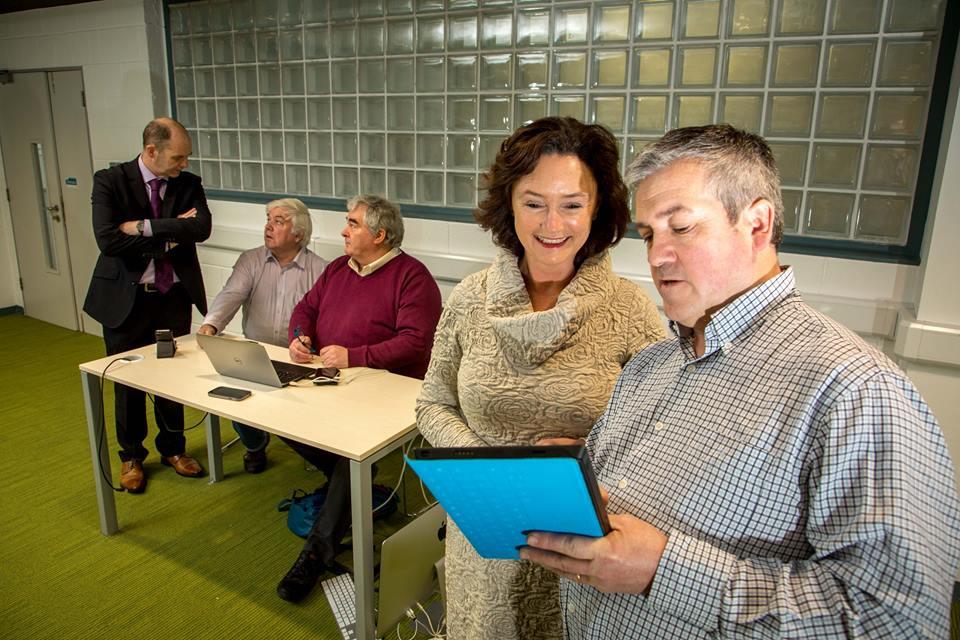 An award-winning online tally system, devised by staff from IT Sligo including a Knockvicar native, will be used for the first time in a General Election count when the country goes to the polls on Friday week.
Padraig Harte from Knockvicar a lecturer in Software Development at IT Sligo, along with software architect Edmund Gray, subsequently won an e-Government Innovation award for their pioneering work.
Padraig is well know in the Boyle area, being a past student of the former St. Mary's College and well known in the general area.
"The online tally uses Microsoft Cloud Technology which makes the tally figures instantly available online," explains Padraig. "During the local elections two years ago, Ocean FM's website was the portal for the online tally, and the election pages received a phenomenal 780,000 hits."
Media outlets and the general public will be able to access the tallies for the Sligo-Leitrim constituency online and in real time when counting begins on Saturday 27th.
The system, which makes the election tallies instantly available, was used in conjunction with Ocean FM's coverage of Sligo's local elections in 2014, and proved to be a big success.
The information, which appeared in spreadsheet form, showed the tally of votes for every candidate in every polling booth across county Sligo.
Polling Day for General Election 2016 takes place on Friday, February 26th.
The online tally system will be deployed for the Sligo-Leitrim constituency when counting begins in the Clarion Hotel, Sligo, on Saturday, February 27th, at 9am.
L-R: Niall Delaney (Ocean FM), John Comiskey (IT Sligo), Eileen Magnier (RTÉ), Edmund Gray (Software Architect) & Padraig Harte (IT Sligo) log onto the online tally system which will be used during the General Election count for the Sligo-Leitrim constituency
Pic per Sligo IT