Events
Preparations continue for Boyle Summer Show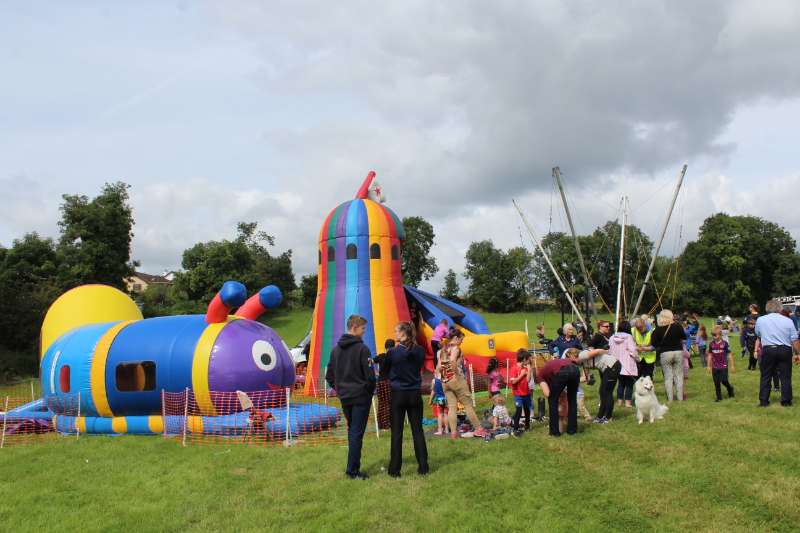 Boyle Summer Show Committee are delighted to announce that the 2022 show will take place on Sunday August 14th in Abbeytown, Boyle (F52 TA48). The 2020 and 2021 shows were cancelled due to the pandemic. The Committee would especially like to thank Mr Barry Lynch, MRCVS, Green Veterinary Centre, Green Street, Boyle for the use of his field for the event.
The Show will be the biggest to date and the Committee have been busy organising lots of competitions, pony events, side shows and stalls along with the ever-popular Dog Show, including the All-Ireland Champion Spaniel Competition.
"Boyle Summer Show is a great day out for families and friends to come along and enjoy this wonderful community day out and entry for children is free. To all our supporters, sponsors, and volunteers, a sincere thank you", said Martina Roddy, Chairperson of Boyle Summer Show Committee.
"We are delighted to host the All-Ireland Champion Spaniel Competition for the fourth time in a row. This is a particular highlight of the show", said Martina. Martina would like to express gratitude to Stewart's Oil for sponsoring this competition.
The Dog Show will be in an open marquee and should not be greatly affected by adverse weather. Dog Show entries will be taken from 12.00 noon on the day and judging of dogs will commence at 13.00. All dog food is sponsored by Kasco and Sloan's Hardware. There are twenty-two classes for dogs.
Classes for the show include vegetables, horticulture, photography, baking, art, home produce, upcycling/recycling, crafts and more. Classes will have junior sections. There will be a kids' corner, pixie, fairy and elf fancy dress, best dressed adult, glamorous granny and grandad, and a variety of other family activities. Entries will be taken on the day from 09.00 to 12.00 noon. Judging commences at 13.00.
In the Photography Section the theme for the Boyle Camera Club Perpetual Cup Competition is "Landscape". The winner of the Best Overall Image will be presented with the Roscommon Herald Perpetual Cup.
Pony clubs and riding schools will be competing for the best pony club accolade, showing their expertise in jumping. Pony jumping includes classes for junior and senior competitors. The junior classes range from 40cm Lead Rein to Junior 90cm. The senior classes include Chase Me Charlie and 70cm, 80cm, 90cm, 1m and 1.1m for 15 years and older.
"The pony jumping competitions provide a fantastic opportunity for younger competitors to experience competition and display their riding skills in a relaxed, fun and informal atmosphere", said Martina. Jumping commences at 12.00 noon.
The Show will have a wide range of food and beverage outlets. Ample parking will be available at Loftus Medical Centre, St Joseph's Boys National School, and St Joseph's Church. Boyle Summer Show Committee are grateful for the use of these facilities.
Boyle Summer Show Committee would like to thank all sponsors, exhibitors, trade stalls and the public for their support of the Show.
Boyle Summer Show would like to acknowledge the financial support of the Department of Rural and Community Development.