News
Short film on "The Brothers" sculpture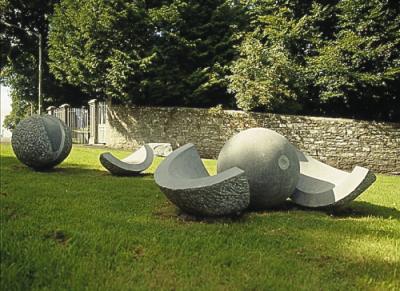 Boyle based photographer Tony Murphy from Chasing Light Photography and local man Barry Feely have been working together for some time on a short film about the "Brothers Sculpture" adjacent to Boyle Abbey.
In the film, Barry explains the story and motivation behind the sculpture which is located on the Shilling Hill.
The finished film is posted on Vimeo and You Tube and can be viewed from the links below.
(pic courtesy Boyle Chamber of Commerce)