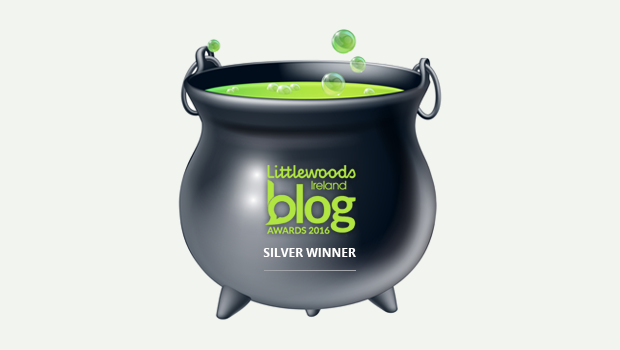 Foresight has saved two Boyle buildings
There are many in Boyle who may not recall, or even be aware, of a forward thinking decision that saved King House from being demolished. It is hard to believe now, but back in the 1980's a petition was organised locally to try and have the old Military Barracks (now King House) knocked to the ground and turned into a car park! But thanks to the foresight of the then Roscommon County Manager Donal Connolly, it was decided to ignore the petition and to look for funding to repair the house and turn it into a civic centre, museum and town library. (see the video here). The rest, as they say, is history and a major Boyle landmark was saved for future generations to enjoy.
Fast forward over 30 years and thanks to the foresight of the current Roscommon county manager – Eugene Cummins, – a man who has been to the forefront in supporting current and future investment in Boyle, another Boyle landmark – the former Royal Hotel has also been saved from demolition, with work due to commence in September on the regeneration of the building into an enterprise centre, civic space, riverside promenade, canoe docking facility, information point and coffee dock. The opportunity was there for any individual or consortium to purchase the Royal when it was put on the market, but it was Roscommon Co Co, led by Eugene Cummins, who stepped up to the mark and who have to be congratulated and supported for the foresight in saving another historic building.
A number of factors have held up the Royal restoration including the Covid -19 pandemic but work is continuing daily behind the scenes to get the project, one of the biggest undertaken in the town centre in a long number of years, underway. Once it is completed, the building which dates back to the early 1700's, will become a focal point in the town centre and will be a catalyst for the regeneration of Boyle and hopefully be yet another attraction that will justify the building of the hotel that Boyle badly needs.
Annoyance at eir's customer service
There are still a number of homes and businesses in Boyle that are awaiting connection to eir's  FTTH (Fibre To The Home) network, which will give broadband speeds of up to 10 Gbps. It is understood that a number of homes to the east and north of Boyle are currently enjoying this super high speed broadband while others, especially in the town centre are still waiting. It is vitally important that this super fast broadband is put in place as soon a possible if we are to attract industry and investment to the town centre.
While not connected directly to the FTTH roll out, eir came in for criticism last week following Storm Ellen, when a number of areas in the town were left without broadband for up to two days. Many customers reported frustration with the lack of customer service from the company with reports of callers in Boyle having to hold on the line for up to two hours to try and speak to a customer service agent!
Expansion plans at Boyle PCC are welcomed
A recent meeting between the local Chamber of Commerce, Town Team and Minister Frank Feighan discussed a a number of topical issues pertinent to Boyle town. One item that was mentioned was the need to deliver greater levels of service in the new Primary Care Centre. The news, given to Minister Feighan and detailed yesterday here on Boyletoday.com that hopefully, we will see an expansion of services at the Centre in 2021 has been widely welcomed. Boyle Primary Care Centre is a fine building, right in the middle of the town with space and scope to see further services available there. Some have suggested a small minor injury unit and perhaps an x ray facility which would be a great addition to the Centre and indeed the town.
With a Junior Minister for Health in our midst, hopefully we will see Boyle PCC reach it's full potential over the next year or two.
Water levels rise at Boyle Bridge
The heavy rain of the last few weeks has seen water levels rise in Boyle. It is hard to believe that little over four weeks ago we had a hose pipe ban in place and the Boyle river was down to a trickle in places! Yesterday, the river was measuring 0.607m at Boyle Abbey Bridge. By comparison, in June this year it was as low as .025m, while the year high was 1.269m on February 25th. The record high at Abbeytown Bridge since recording commenced there was 1.56m on 25th November 2009.
Sailing close to another lockdown
The harsh reality of the current Covid-19 crisis was spelled out by Minister Stephen Donnelly on Wednesday last when he addressed an Oireachtas Committee on the pandemic: "The reality is we are dealing with a virus that is close to having us lock down the country again. The public health advice is that we are at a tipping point and we are doing everything we can to suppress this virus to stop a second lockdown".
If a second lockdown does happen, then the commercial life of all of Ireland including Boyle will suffer greatly. This is something those who attend house parties need to remember. In a week where it has been reported that Boyle Gardai had to stop a house party resulting in three youths allegedly arrested for various offences, we are seeing a growing belief among a minority of young people, in Boyle and world wide, that they are immune from Covid -19. This is not true and what they do not seem to understand is the long term health implications associated with contracting Covid (see more here), added to the economic effect another lockdown will have on their families ability to earn a living.
Public health measures currently in place state that "Indoor and outdoor social visits to people's homes should be limited to a maximum of 6 visitors from no more than 3 other households". So please do not hold a house party at this time.
And finally….!
John hit rock bottom.
He was going to jail for insider trading and it couldn't get much worse than that.
As the jail warden brought John to his cell, his worst fears were materialized.
Sitting hunched over on a bed was his soon to be roommate. He was a hunk of a man wearing a sleeveless undershirt, with vicious looking tattoos on each arm.
As John approached the prison cell the giant looked up at him and said in a deep booming voice, "hey man, what did you do to get yourself in here?"
"White collar crime" responded John nervously.
"Well how about that? Me too," the giant said.
"Phew," said BJohn feeling his body relaxing, "To be honest I got a bit nervous when I saw you."
"Nah" responded the giant waving his hand "what's there to be nervous about?"
"So tell me," questioned the giant "How many priest's did you kill?"