News
Water levels rise on Boyle River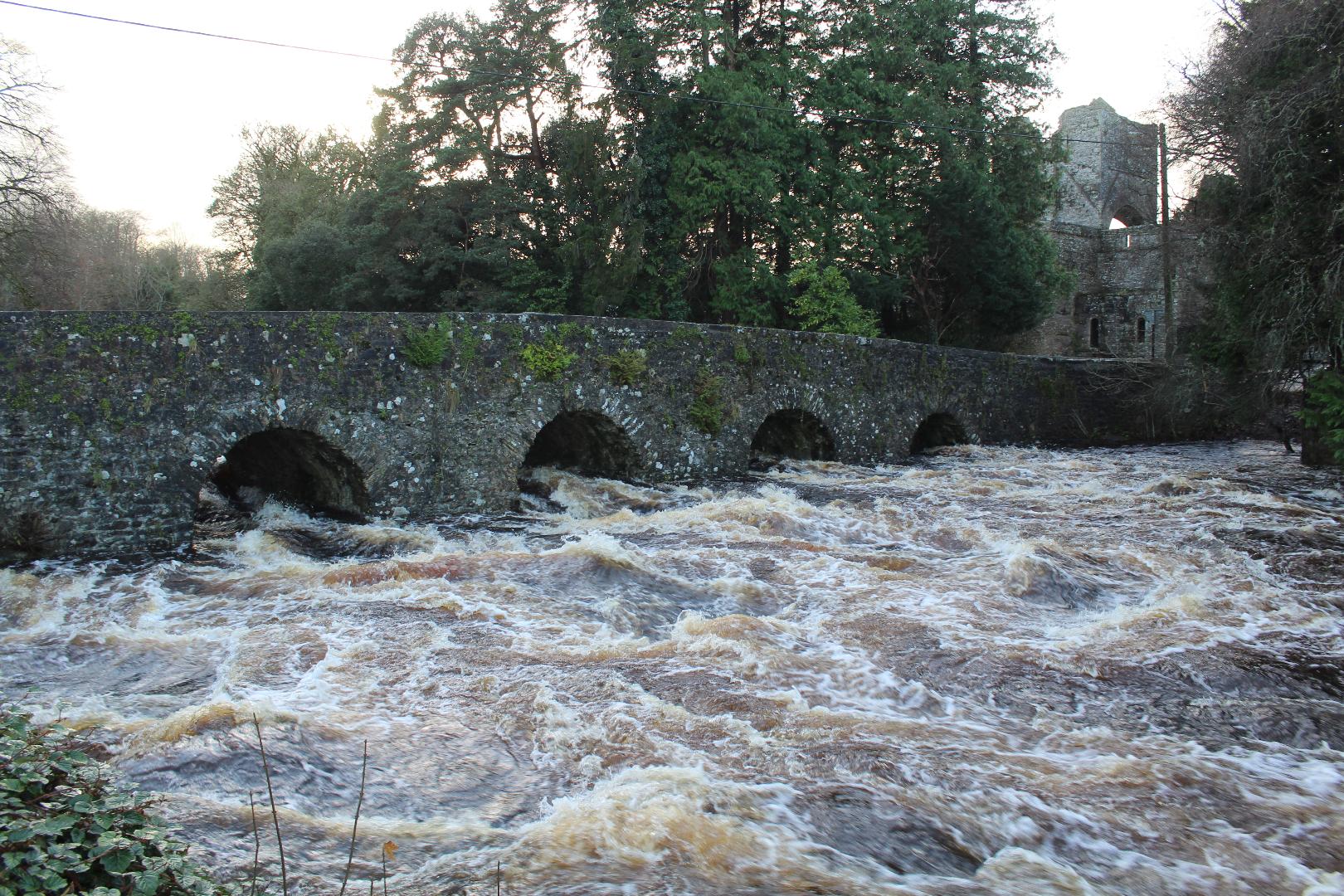 A flood warning remains in place for the Shannon Catchment area as significant rain is being forecast by Met Éireann with levels on the Shannon expected to rise in the next few days as a result.
Boyle river remains high as evident from the photographs below, taken on Tuesday afternoon.
Sandbags are in place near The Shambles area on Bridge Street with spot flooding on many roads adjacent to the river.
The forecast for the next few days from Met Eaireann is as follows:
Windy again tomorrow with strong south to southwesterly winds through the day. Scattered outbreaks of rain during the morning will become more persistent along the west and northwest coast, turning heavy and extending southeastwards during the afternoon and evening. Daytime temperatures of 10 to 12 degrees.
Thursday: Overnight rain will clear from the south of Leinster soon after dawn and the skies will brighten. Showers will spread from the west during the day, the showers becoming frequent and heavy through much of Connacht, Ulster and west Munster.. It will be a rather cold day with westerly winds and highest temperatures of 6 to 8 degrees. Overnight will be frosty with lows of 0 to 2 degrees.
Friday: Cold and windy for Friday with further showers, some of them turning wintry towards the north and northwest of the country. Westerly winds will be strong and blustery with highest temperatures of 5 to 7 degrees. Clear overnight with severe frost and lows of -2 to +1 degrees.
Saturday: A frosty start to the day. Cloud will increase through the morning and rain will spread from Munster, finally reaching Ulster during the afternoon/ evening. Overnight will be cloudy and windy with patchy mist and drizzle in strong southerly winds.
Sunday: Rain will spread from the west on Sunday morning, finally clearing the east of the country by evening. Staying windy for the day with southerly winds in the morning and then the winds westerly in the afternoon /evening.